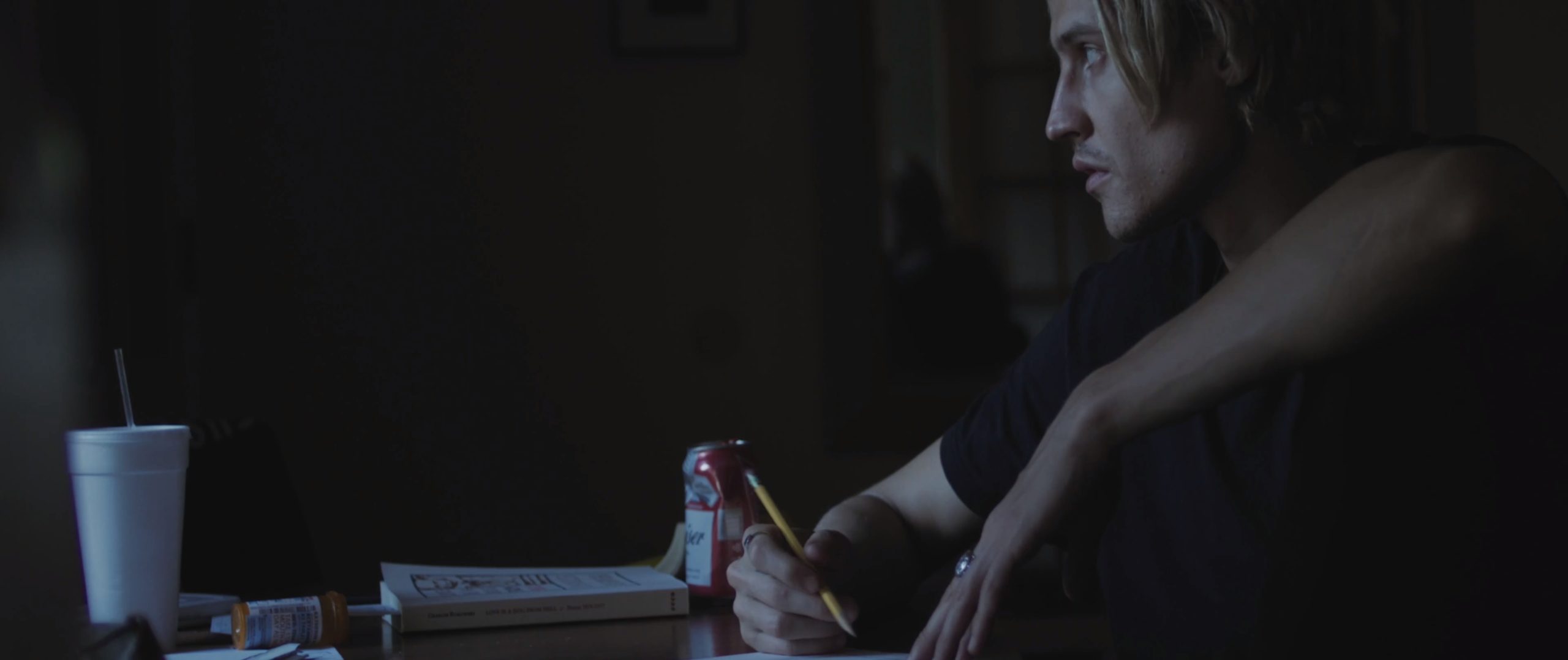 "My ten-year-old self would beat me up and down the playground if they saw me today…"
Remember those sitcoms when someone's childhood self basically assaults their adult self because they've lost their way? We don't feel that way. Our childhood self would give us a high-five and crack open a cold bottle of yoo-hoo because we did exactly what we set out to do… We're directing films.
Here's to you and me, ten-year-old self!
The films we direct mean a lot to us. They're films that we've dreamed of, written, produced… the whole nine yards. And they have a deeper meaning — that parts very important. The films we produce and direct aren't simply tools of entertainment. They're a looking glass into another world to help our audience broaden their perspectives. We're not saying they'll make you sell all your crap and live as a nomad — nothing that drastic. But (we hope) they will make you think deeply, differently, and more compassionately. The world could use a major dose of empathy, after all.
Aside from our lifelong ambitions and unrelenting dreams, our truest motivator for directing films is the fact that we love to create art. Heck, we exist to create art! And though we immerse in many disciplines, filmmaking is what speaks to us on the most intimate level. It's filmmaking that started us on this path. We're not talking about when we were kids filming with our parent's camcorder shooting movies with our brothers (even though that did happen). We're talking professionally. Video production was the heartbeat of C&I Studios at the very very beginning — it still is the heartbeat, but it's pumping blood through a ton more arteries!
It's video production that opened us up to new worlds — both figuratively and literally. And so, we've followed our passions without question, regret, or hesitation.
What's pushing you forward?
WHAT IS C&I?
We've been discovering the truth since day one. And the answer has been changing since day one. Over the years, C&I has been a content agency. It's been a movement. It's been a career for many, and a place of belonging for even more. It's been a place where you come to get lost in stories. It's been a place where you've come to create stories of your own. It's been many things. It's still all of these things. And we're adding to it.
At this very moment, C&I is a dream factory.
Let's break it down for you.
We are constantly thinking of that next thing, dreaming up new stories and inventing better ways of telling them. We're contemplating life inside and outside of our industry, always. And thinking of how we can unite the two so that work never feels like work and life is never mundane or ordinary.
That's the dream part.
The factory part means that we're not just thinking about all of these things. We're acting on them. That's a really important distinction. We never want to do this or that, or try to do this or that. We just  — in the words of the great Shia LaBeouf — DO IT. If we fail, we learn from those lessons, apply them and succeed the next time… or the next time… or the next time. It doesn't matter how many attempts it takes. In the end, we always get it done.
Today, C&I is very much like we were last year and the year before that and the year before that, even. The sole difference is that we're putting so much more of our energy into producing original works of art from C&I Films. And this… this is our Director's Reel.