The Brand
BREW Urban Cafe is part of our neighborhood collaboration, known as Next Door at C&I. During the day, BREW Urban Cafe curates all of the coffee served at Next Door. As a result, our team of marketers and content creators strategize, create, and distribute marketing for their brand. We have worked with the owners of BREW since their opening in 2015. In that time, we have elevated this once unknown neighborhood coffeehouse into The Hidden Gem of Fort Lauderdale.
The services we provide BREW involve professional photography, video production, social media marketing, and copywriting. We fuse all of these services into monthly marketing strategies built around seasonal themes. Our marketing strategies are purposed to: generate increased traffic to BREW's website, boost engagement on social media, and improve SEO ranking on Google for geotargeted keywords. In the last year, we have seen a drastic increase in brand recognition, loyalty, and authority. The following case study informs on BREW's current status in the industry and showcases their most current marketing and branding.
The Challenge
The local market is changing drastically. To stay competitive we needed to prove BREW's leadership as the original and best local spot for specialty coffee in Fort Lauderdale. We invested in content creation and copywriting above all else. Blogging became a primary source of the traffic to our site and a huge pillar for social media content.
The current challenges facing BREW come from changes in Fort Lauderdale's developing landscape.
1) There are more coffeehouses to compete with.
Ongoing development has greatly increased the appeal of — and demand for — living in downtown Fort Lauderdale. New coffeehouses are responding to this. Multiple establishments have opened for business within a 1-mile radius from BREW in the past year alone. Each new competitor cuts into BREW's existing consumer base, challenging their status as thought-leaders.
2) Fort Lauderdale's demographics are changing.
We have always had a firm grasp on who our audience was and what they value. As more people move to the area, however, our understanding of who we are communicating with changes. Therefore, we invested time in social listening. Even with so many families and individuals moving to the area, we understand what they value and what they care to read, so that is how we build our blog content.
Photography
The challenges listed above were answered with a repertoire of new photography.
The following images provide the backbone for our blog content and social media. Too often, brands underestimate the value of quality photography when paired with quality copywriting. For instance, consumers typically remember only 10% of the information they read three days later. If a relevant image is paired with that same information, however, those same readers retained 65% of the information three days later. Additionally, Google loves great images. Relevant visuals in conjunction with quality copy tell Google ranking bots a great deal about the type of content you are publishing. The right pairing of visuals and copy will help content rank higher on the majority of search engines. With our new attention on blogging, this was more crucial than ever before.
Video Production
The video production created for BREW Urban Cafe is designed to strengthen the connection and sense of belonging between their brand and their audience. By showing who BREW services and how they interact with each other we have been able to strengthen the consumer-brand relationship. This is essential given the amount of competition in the area. No other coffee brand is regularly engaging their audiences with informative, visually pleasing media. This is a piece of the marketing puzzle that continues to set the BREW brand apart. When consumers see our content they immediately understand that BREW is the most welcoming neighborhood coffeehouse in the area — the one and only Hidden Gem.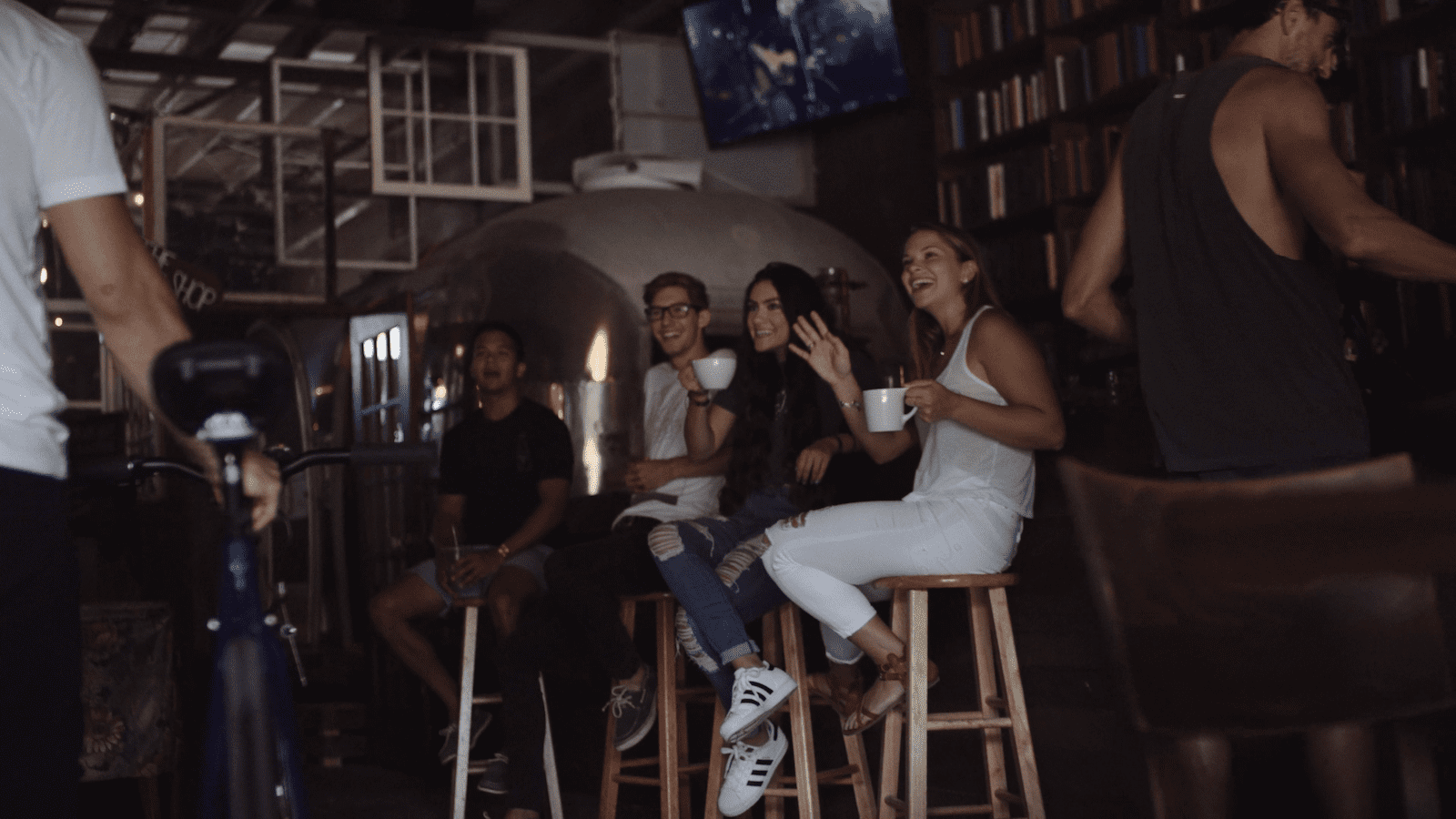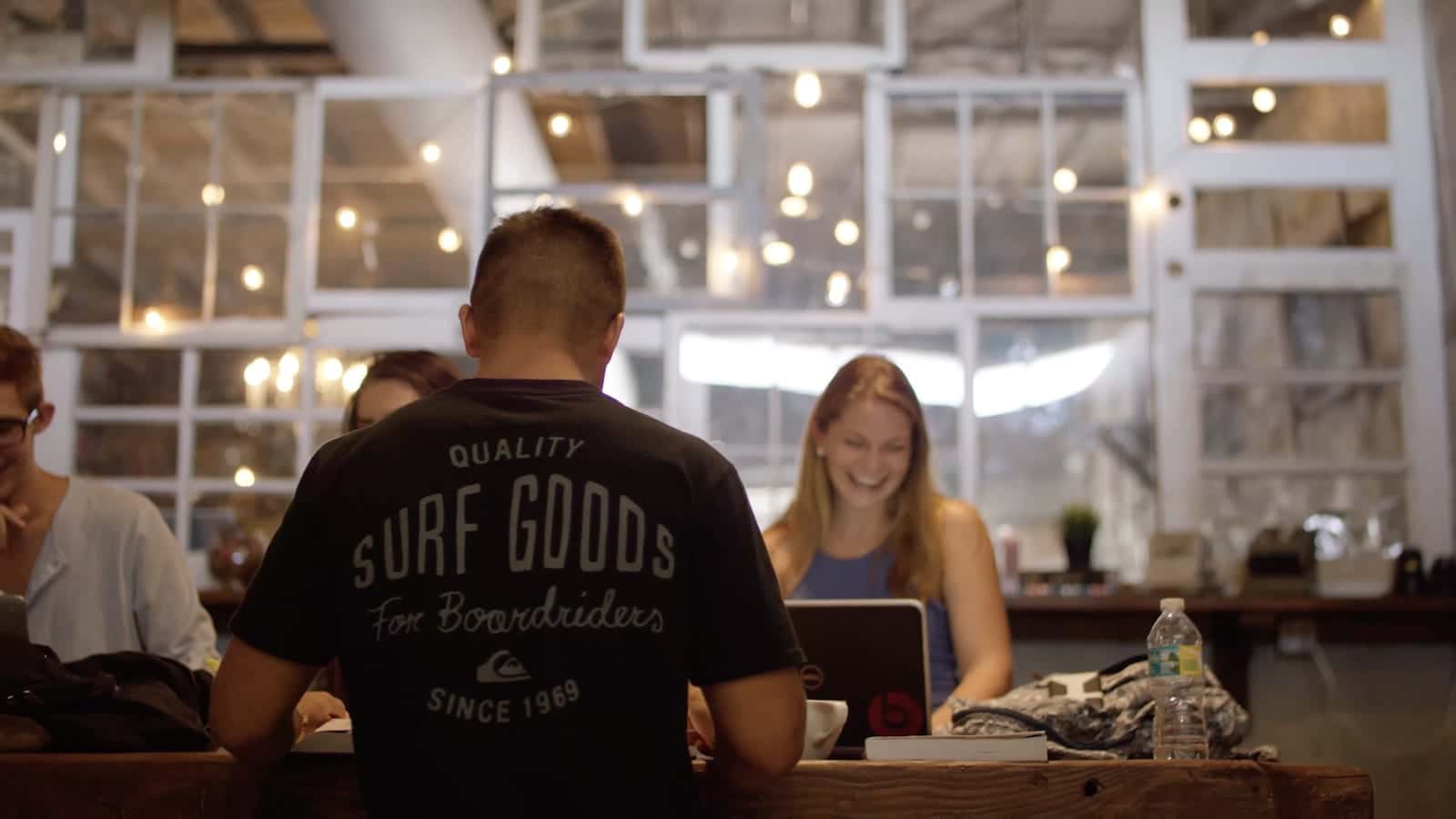 Results
It is always important to keep your audience engaged. Outside of blogging, we do this through digital, video and print promotions. Promotions lend a sense of urgency, which encourages our audience to regularly view our social pages and blog. Using a multimedia approach of blogging, professional photography and video production have increased both foot traffic and visitors to our site. Simultaneously, this has boosted the number of people accessing our main webpage from social media. Cross-pollinating our various audience segments has increased engagement results on all fronts.
The blue line represents BREW's analytics for 2019 (when we started to blog regularly and produce content to support those initiatives). The orange line represents BREW's engagement in 2018. As you can see page views, engagement and sessions have increased on all fronts (and continue to climb). We have increased traffic to the site through social media conversions; people spend more time on our pages (which means they are delivering more value to consumers); and our social media audience is more engaged with the brand than ever before.