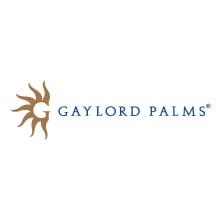 Overview
The Gaylord Palms
Resort and Convention Center
The Gaylord Palms Resort and Convention Center is located in Kissimmee, Florida. Everything about this place is overwhelmingly beautiful.
From the moment we stepped in, the entire place paints the picture of being in a surreal, hidden haven. Strewn about the grounds, you'll find signs guiding you to Key West, waterfalls, pathways lined with rocks; they even had alligators and a koi pond.
The colors and the layout are reminiscent of what Neverland could be. Throughout the grounds, you can find clandestine spots filled with trickling waterfalls, vegetation, and vintage decor.
The Gaylord Palms Resort and Convention Center, surpasses the bar for what a vacation should be, redefining the experience to something far more akin to an escape from reality.
Client
The Gaylord Palms Resort and Convention Center