The Brand
Handy is a non-profit organization in Broward County that empowers disadvantaged youth through mentorship, academic support, life skills training, food, housing, clothing and more. Their mission is to provide every child in need a personalized program to help them excel from childhood into early adulthood.
Handy was founded in 1985. When they came to us, their entire brand was in need of an overhaul. Their consumer-facing image was extremely outdated and they were not engaging potential donors effectively. We were hired to redesign their branding to give their organization a more contemporary and active personality. This was no small task. Every department in our agency had to collaborate to get the job done. From branding and graphic design to professional photography and video production, through to web development, marketing and distribution.
Our overall marketing and branding strategy was to capture the side of Handy only those close to the curriculum would know. So, we decided to create a brand narrative that cycled between various perspectives in order to paint Handy's story through the experiences of those in the program. This approach decided a lot of the stylistic components.
Branding
This was the first step in transforming Handy. Their former logo [the image shown to the right] was stale and unimpressive. As was their original Handy acronym: Helping Abused, Neglected, Disadvantaged Youth. This both upset the mentor staff and children in Handy's care as it did not properly represent what the organization stood for, nor the ability and power possessed by Handy youth. We needed to change that. Our graphic design team wanted to associate Handy with unity, love, and friendship. They refused to allow these emotes to stand alone, so they got to work on creating an icon that would denote all of these feelings. One of the challenges we faced in this early stage was creating a symbol that clearly represented Handy and their ongoing mission without being too busy or cluttered. In the end, we designed a logo that spoke to all of Handy's core values.
The Website
Following our complete branding overhaul, we moved into the web development phase. Handy's former site was outdated. They were not converting donors, engaging volunteers, nor representing their mission effectively. We designed and developed a massive 21-page website to both cover the core areas of the organization (from the mission, history, life skills programs, events, and more) and generate maximum conversions. The homepage is clean and informative. Along the right-hand side is a sticky tab with a call to action to "Donate" that follows users as they navigate the page. It is noninvasive but prevalent enough to encourage first time and recurring donorship.
The newly redesigned website was perhaps the most integral piece in Handy's complete brand overhaul. It created living space for all assets produced for their brand, acting as a home base to connect Handy youth with donors, volunteers, mentors, alumni and community at large. From the website, you can navigate the entire history of Handy, accessing social media, reports, infographics, and more with a simple click of the mouse.
Multimedia
Once brand guidelines were developed, we needed to create an abundance of media to assist in launching their new site and gaining a foothold on social media. Since we wanted to tell Handy's story through people, professional photography and video production were the obvious mediums. We chose to combine both services since Handy's mission is so expansive.
One of the challenges we faced was piecing all of these segments into a cohesive narrative. Not one aspect of Handy stands apart from the rest. The organization serves youth ages 9 to 25 years old, staffs many mentors and volunteers, hosts various community events and outreach programs, celebrates the arrival of Handy youth and the departure of Handy graduates, offers a range of programs, and much more. We had to pay tribute to all of these important areas as if they were a never-ending story. This was tough. In the end, we delivered.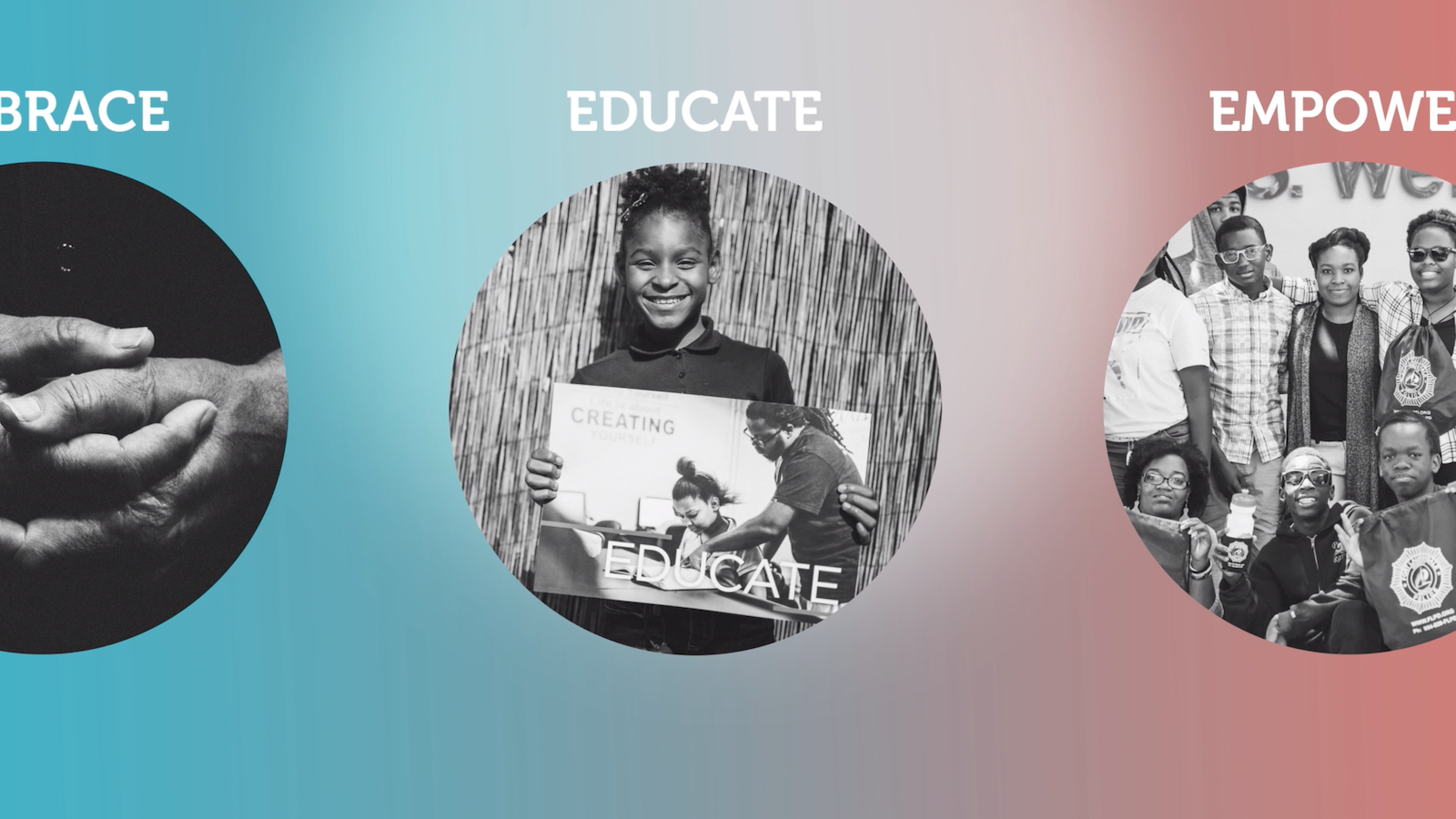 Community Coverage
Event coverage is a huge deal to a nonprofit organization as active as Handy. It generates a ton of leads, acknowledges donors for their philanthropy and informs their community of their progress and future initiatives. Not only did we help lead the charge in creating events and raising awareness, but we were also present at every Handy celebration to ensure proper media coverage was recorded. This was essential in Handy's outreach initiatives and was an integral piece to their social media campaign, email marketing initiatives, and more.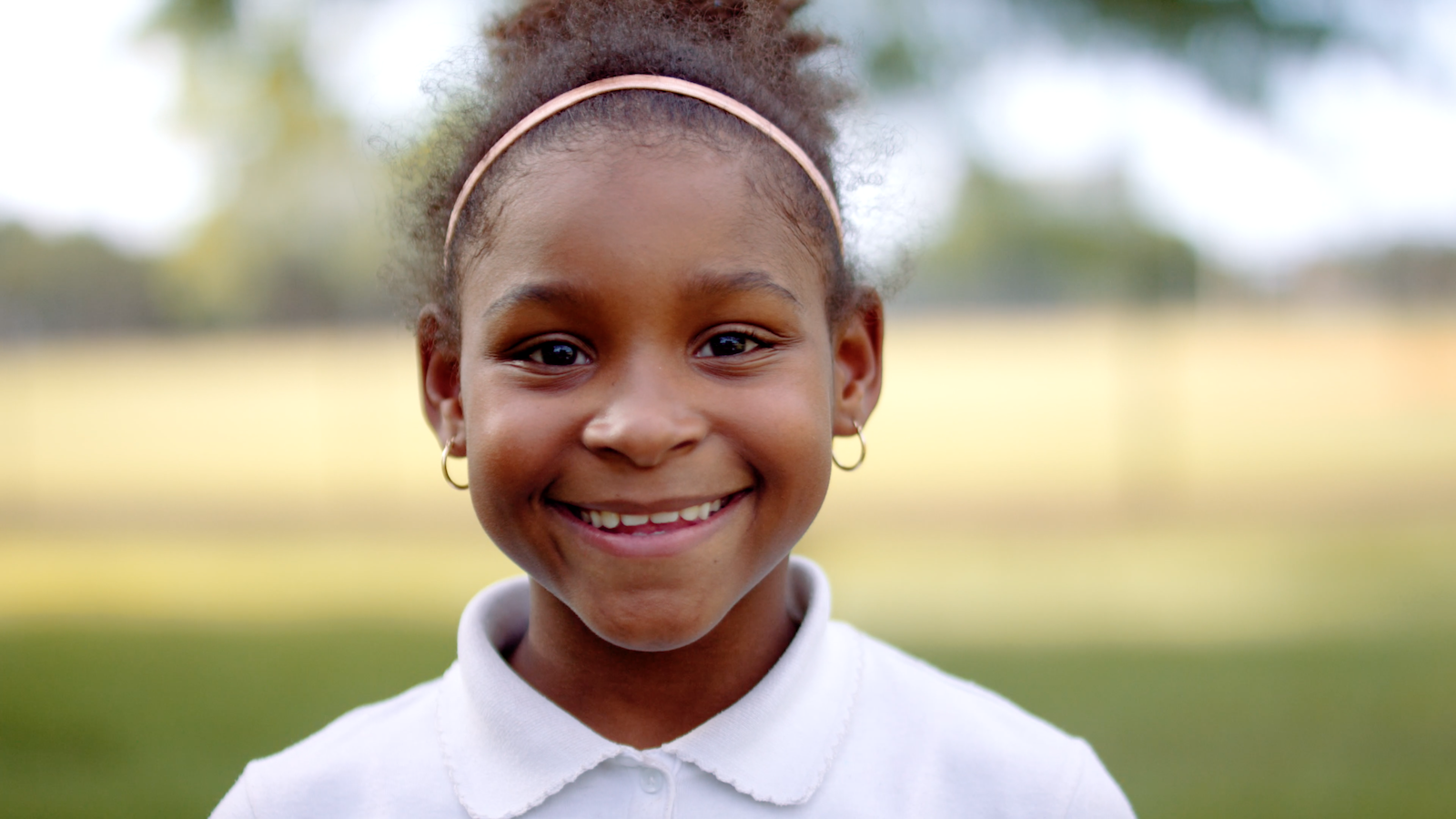 Social Media
A nonprofit's ability to actively engage their community of donors, recipients, and volunteers regularly is essential. So, we invested a lot of effort in increasing Handy's social media presence. Our approach was to keep the content organic and our presence user-driven, which ultimately made the content more emotive and personal, thus allowing the Handy community to interact on more profound levels. Our outreach focused on Handy youth, the programs they were involved with, the volunteers and mentors who make it all possible and the donors who support their organization every step of the way. One of the more notable portions of our social media strategy was the unveiling of Handy's new logo that we designed. This post drew a lot of traffic and engagement, marking a turning point in their overall online image. This wave of publicity allowed us to reach new donors and fully embed Handy as a pillar in the community.
Before we developed our social media strategy (as we do with all clients) we focus the beginning stages around social listening. This informs our marketing and content strategy team who is already interacting with Handy, who isn't, and who can be converted into an active follower. Knowing our demographic not only reveals our starting point but also informs of our overall potential, which was profound (and something we delivered on quickly). The research revealed that Handy's overall mission is not well known. We fought to change that. Throughout our social media strategy, we incorporated graphic elements to inform our community of Handy's impact on youth in Broward County. Situated alongside informative content were graphics for holidays to remain relevant month after month.
The Results
We worked with Handy for a number of years. In that time, we completely revamped their brand, which helped expand their organization's influence to more households and deserving children throughout Broward County. With our help, Handy was recognized nationally for their outstanding philanthropy and activism. The work they do is crucial for the youth and the future of Broward County. Their impact is now greater than it has ever been before. We look forward to seeing what Handy does for our community in the future.
In the realm of social media, we grew Handy's presence exponentially. Their Facebook audience was bleak and unengaged. They were missing out on pivotal interactions that would further their mission. They also only had 200 followers on Instagram. There was room for growth in both areas. We capitalized on the opportunity. [The following reports are from December 2017. They do no show the full scope of growth on social media. However, they show that month-over-month we increased engagement and followership in accordance with the outlines social media strategy.]
If you'd like to see what we can do to help elevate your nonprofit organization or philanthropic brand, we recommend reading the Integrated Marketing Communications plan we invented and executed for Handy. We'd be happy to do the same for you.