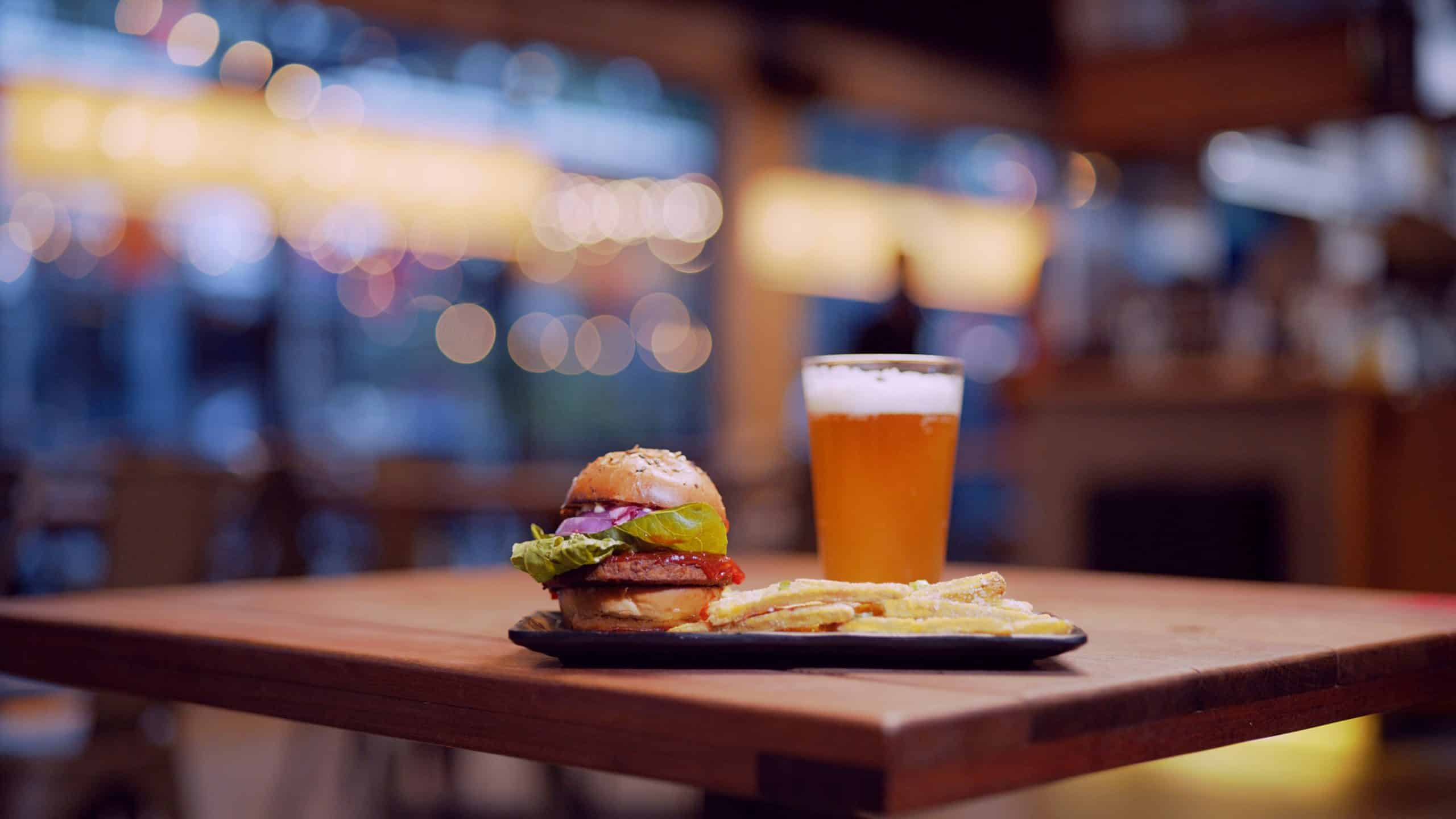 Cultivating Joy
We had great fun working with this client. There was an instant camaraderie felt between our creative team, our production crew, and the lovely grinning woman featured in the video. Passionate people, creative people, they often gravitate toward one another, and this situation was no exception.
And while we are dead serious about what we do here at C&I Studios, and handle our work with a font of measured consideration that inevitably leads us to good outcomes, we do know how to have a good time.
Nicole Ponseca, the Co-owner and Creative Director of Jeepney in New York—the chef seen on screen—was a pleasure to meet and direct. Our shared joy and passions for doing the things we do—the founding and creative-directing of multiple culinary ventures for Ponseca, and for us the producing of quality film content—made for an absolutely delightful shooting experience.
It is no surprise, really, that the enjoyment we cultivated during the brief time we spent together on this project, translated so clearly onto screen.
For us, work isn't work; it's passion. And what better way to make art than by cultivating joy and capturing it on film?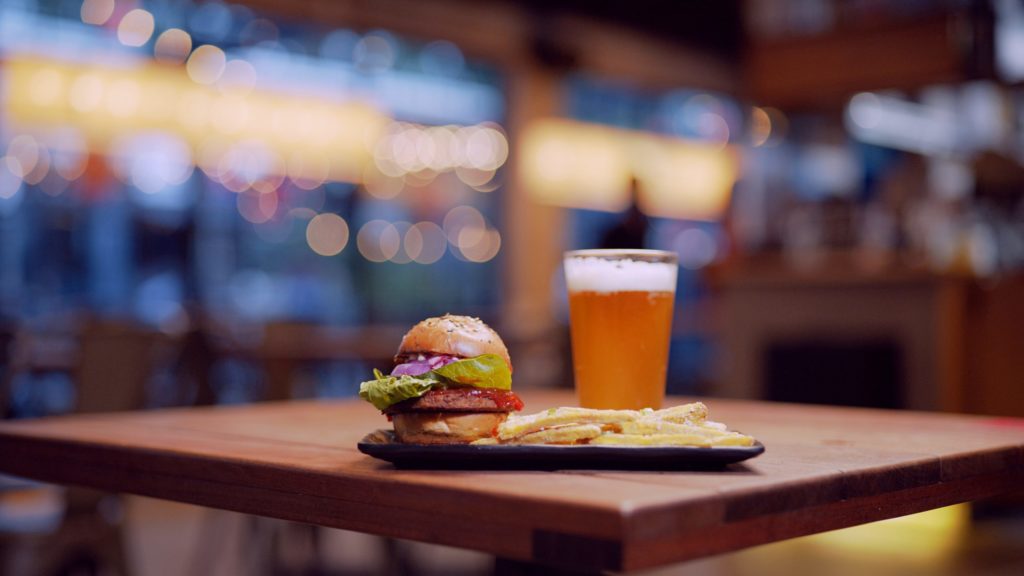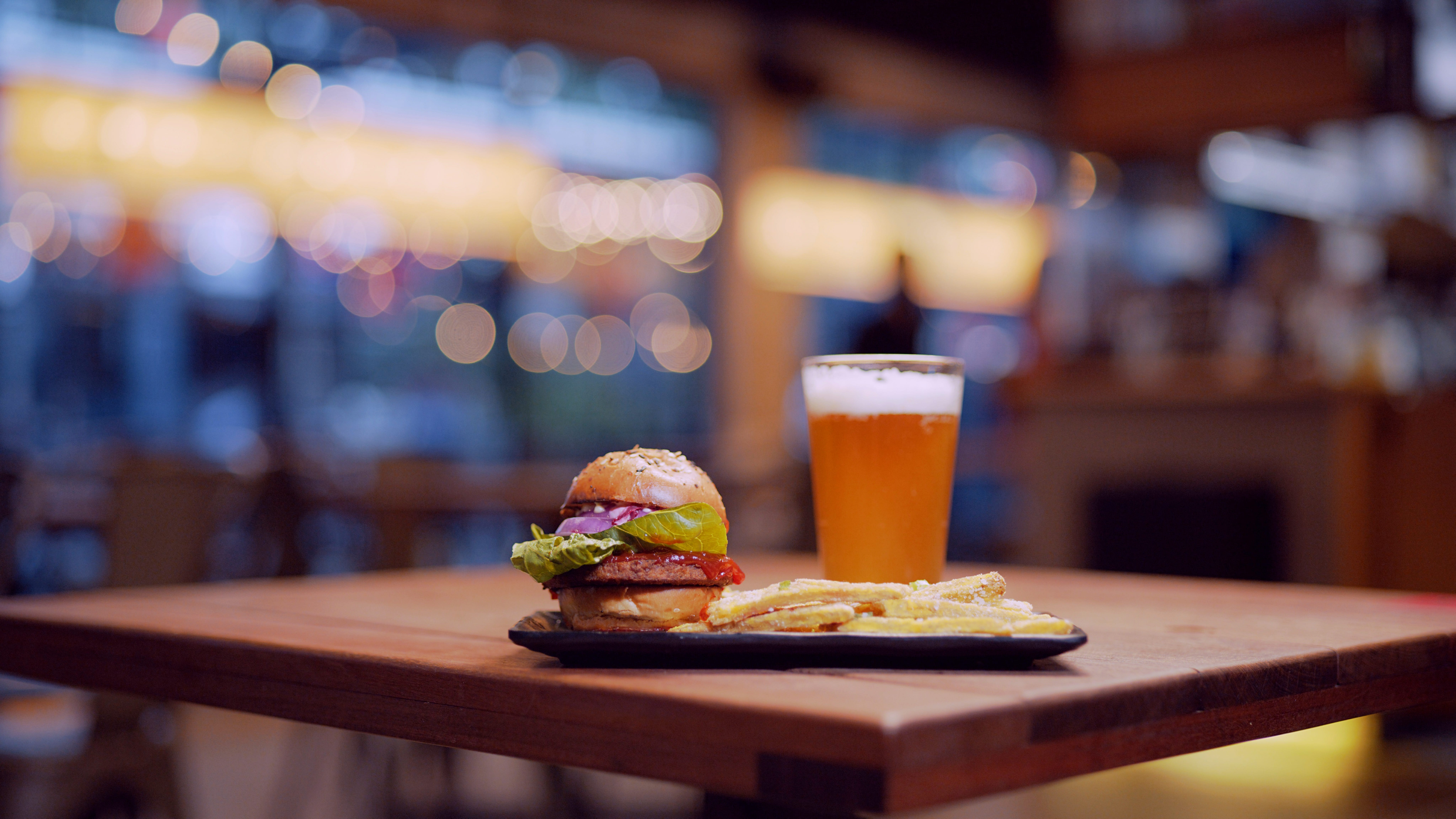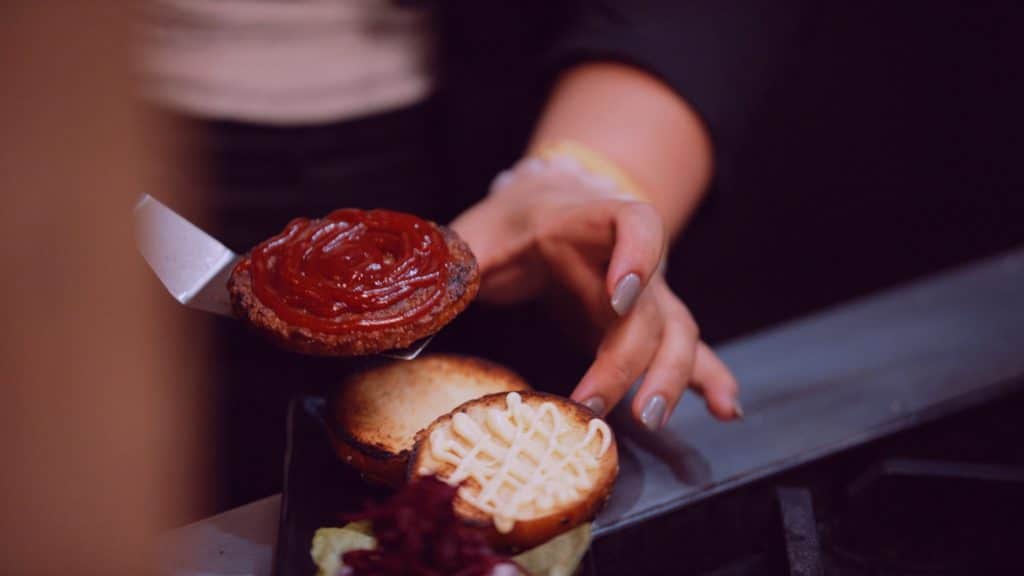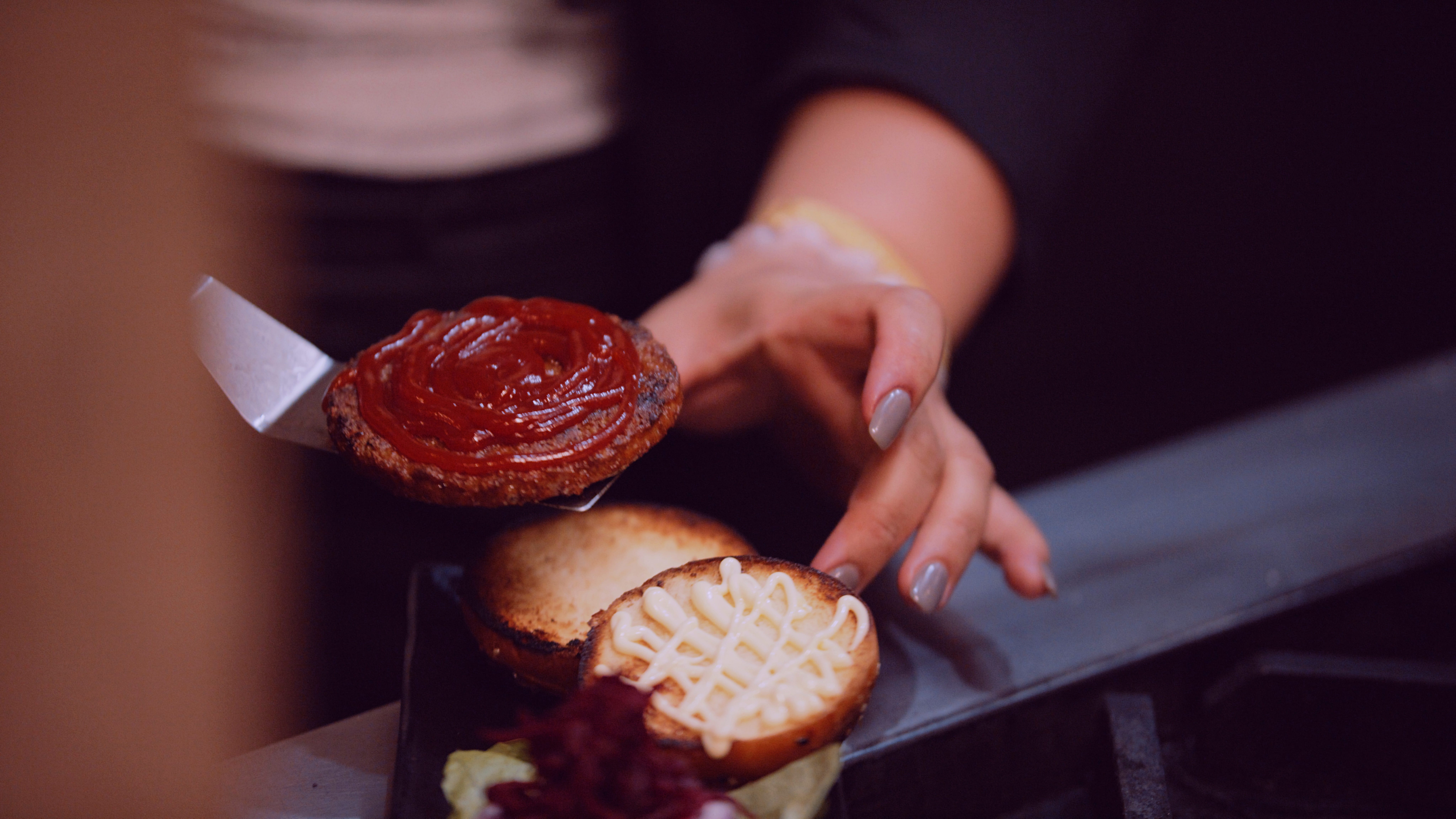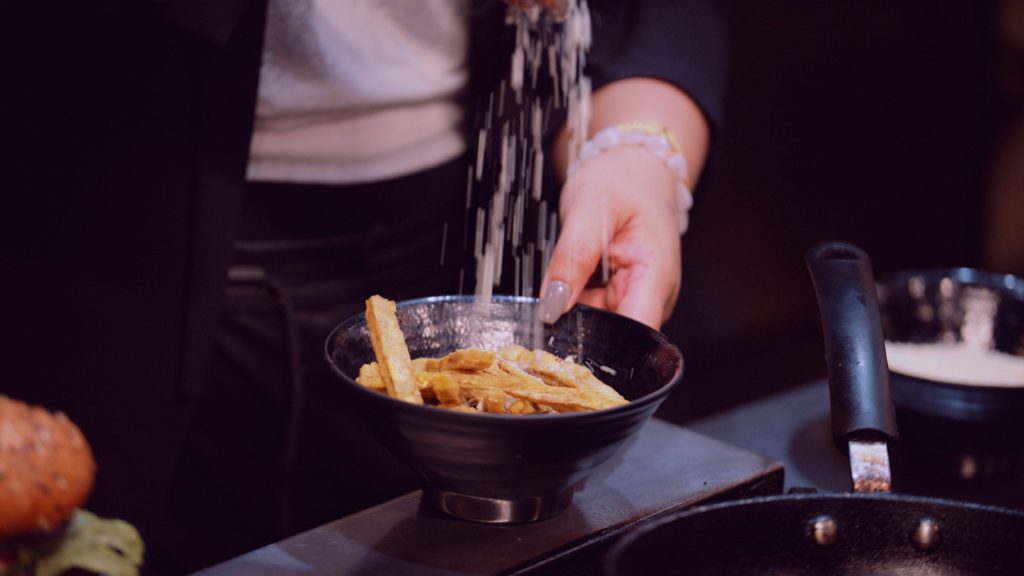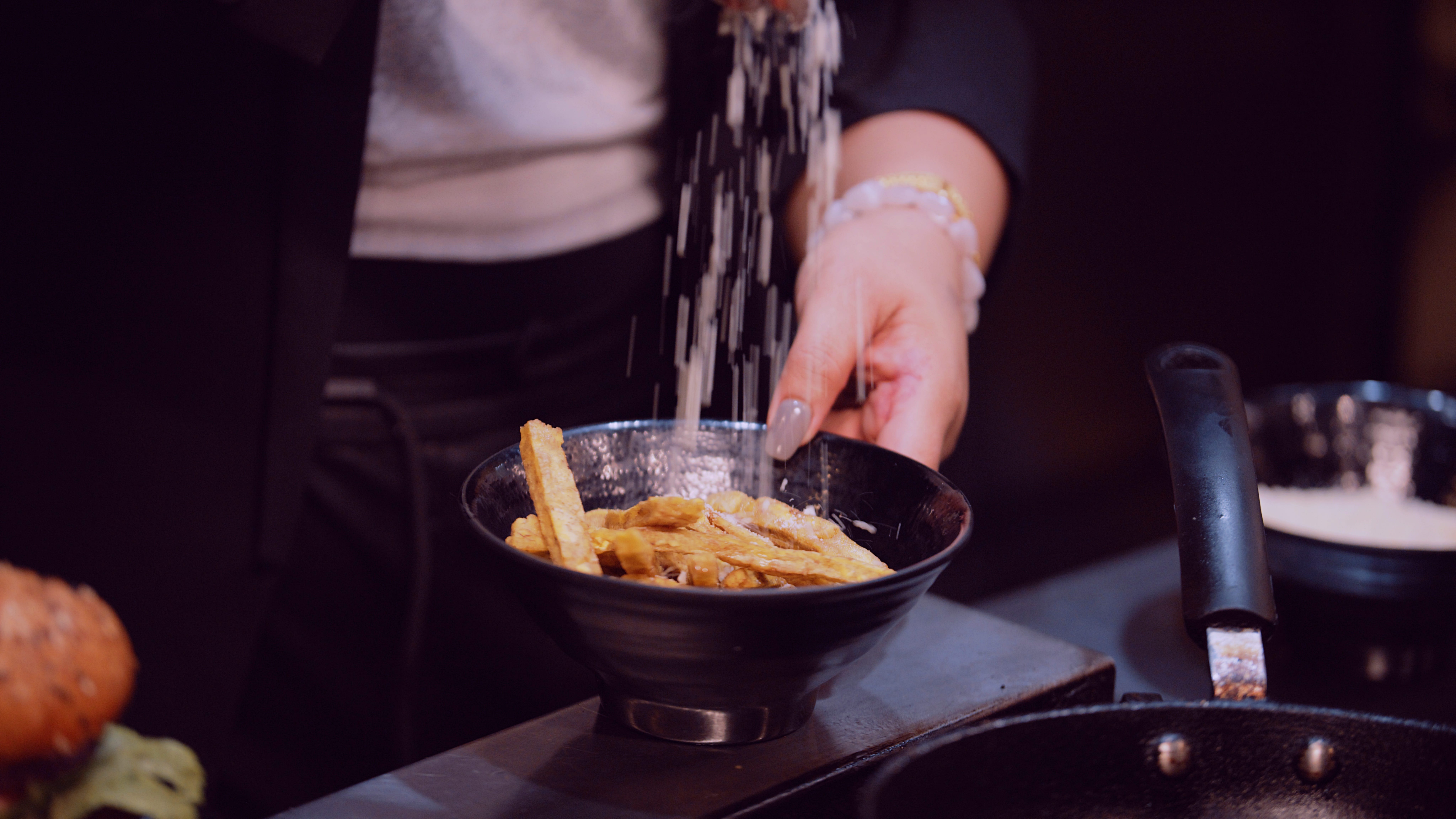 By Hand
Jeepney, a Filipino Gastropub located in the heart of New York City's ever-trendy East Village, is the brainchild of Nicole Ponseca and her business partner Miguel Trinidad. It is the second restaurant they've founded together, and stands as the brother restaurant to Makarlika Filipino Moderno.
Jeepney was named after the WWII jeeps left behind by US occupation. And as a Filipino-American restauranteur, Ponseca's vision was to integrate Kamayan-style dining with a western feel. The term Kamayan is a Tagalog word which, in English, translates to "by-hand," and refers, of course, to the traditional Filipino style of eating. It encompasses community, and involves neither plates nor utensils.
We used this literal translation as the basis of our shoot and the compass for our own creative direction.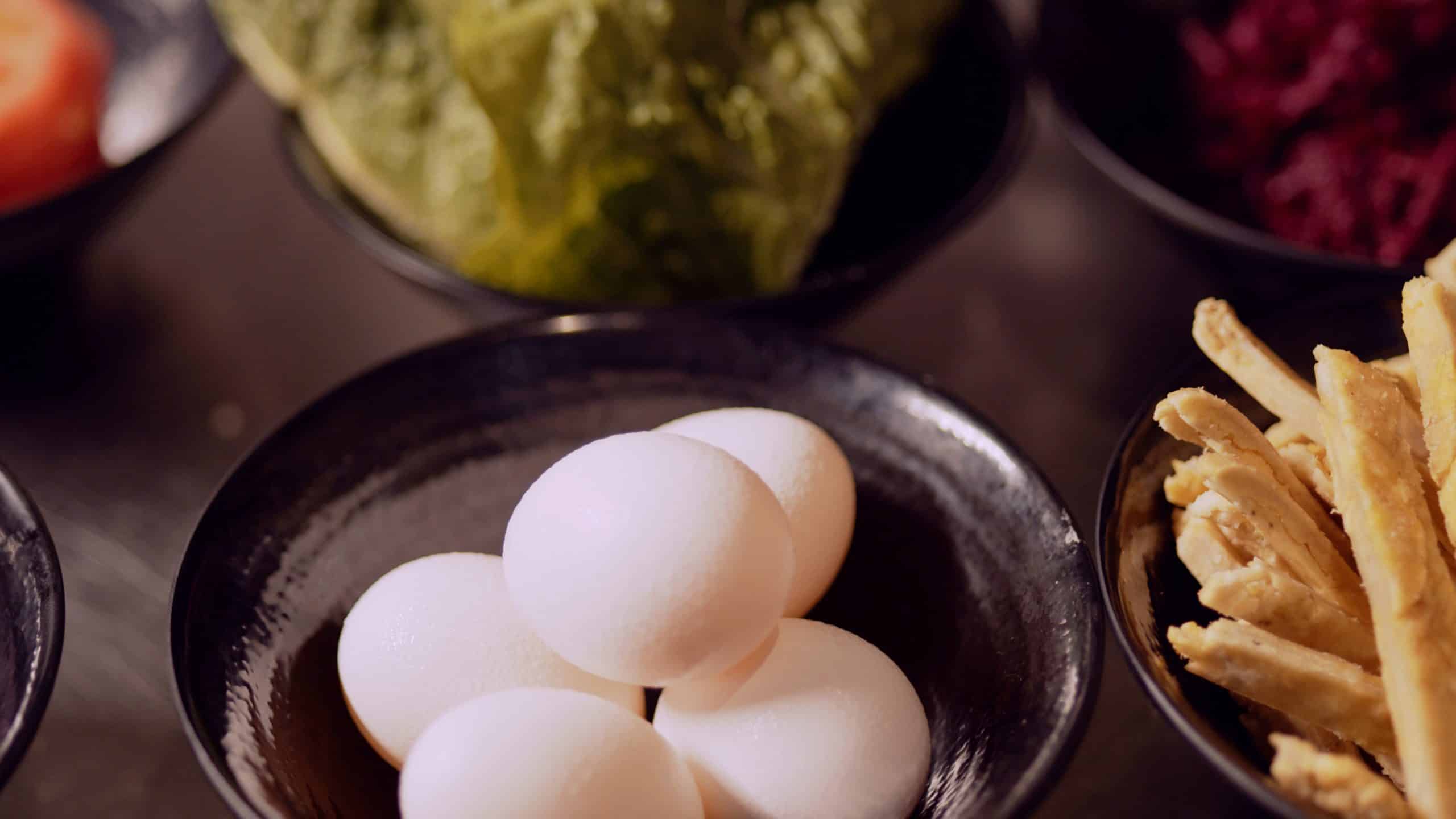 Focus On The Details
We wanted to capture the preparation of a signature dish of Jeepney's, a fusion-style meatless burger. And in doing so, we wanted to hone our focus in on the details of that preparation.
To see the flame flaring up form an oil spray. The vinaigrette mixing with a beetroot slaw. The fizzing of a deep-fryer as french-fries are being prepared. And of course, capturing Nicole Ponseca's look of concentration as she artfully assembles the ingredients into a burger of mouth-watering proportions. The anticipation on her face as she considers the burger in her hand. The blatant pleasure in her smile. All of these things made clear what the restaurant was about; what their brand is; and what Ponseca, along with her business partner, have fostered as an environment and culinary experience.
To capture all of these things using the laser-sharp lenses of our RED Monstro and Dragon cameras, that was our mission. And a smooth one it turned out to be. Especially considering the fun we had. And the ease with which our expert crew handle their equipment never fails to mitigate our stress levels. Which, once again, left plenty of room for fun in the creative process.
All in all, this was one of the most enjoyable projects we've worked on. You can't help but feel that joy emanating from the screen when you view the final product.
Stills In Motion
We played with pull-focus techniques in order to give this video more depth. The effect creates a quality of style that is slick as well as eye-catching. It narrows the viewer's focus toward the intended subject—or away from it, depending on the scenario. In this case, it really helped us to accentuate the bold colors of the food and the thoughtful way it was being prepared.
These images, caught in motion with our RED 8k camera systems, made for some high-quality stills which our client was thrilled about.