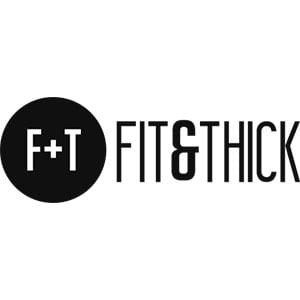 Overview
Nicole Mejia's
Thick + Fit
Nicole Mejia has been a lifelong proponent of an active, healthy lifestyle for everyone. Her belief is predicated on the idea that fitness should be approached as a holistic part of life whereby the goal isn't an aesthetic one, but instead, one that maintains your natural figure and flaunts the unique nature of your curves.
When Nicole began a career in modeling, an active lifestyle closely followed. She soon realized, however, that her passions laid stronger in the worlds of fitness and health and quickly shifted her focus.
Nicole believes that everyone's path to a healthy lifestyle is as unique as the person in search for it. She is a big proponent of the idea that women should continue to build their curves in natural, healthy ways by finding a balance between health and wellness unique to the individual and that aesthetic results are only one of the benefits born from a healthy way of life.
"We practice moderation and enforce proper technique and form. The fit and thick movement is such a motivating and inspiring campaign for women because it allows us to drop the expectations that society places on us to fit into a certain body type and allows us to be fit and healthy in our own shapes. All the women who partake in this program have different and individual goals, but we all share in one central and superseding goal, and that is to love the skin we're in."
-Nicole Mejia