The Practice Beverly Hills is an innovative Dental Care boutique that offers the best quality dental treatments. The Practice Beverly Hills takes pride in being the industry leader of BPA-free treatments and gluten-free dental alternatives.
Since its inception, The Practice Beverly Hills has pioneer the art of providing the most advanced and ground-breaking cosmetic dental services.
The Practice Beverly Hills
Telling their Story
The Practice Beverly Hills go above and beyond providing the highest quality and most advanced dental care. They give a natural and beautiful smile as per patient requirements. They are fully fully-committed to bringing further advancements in the field of dentistry with their inventive approach.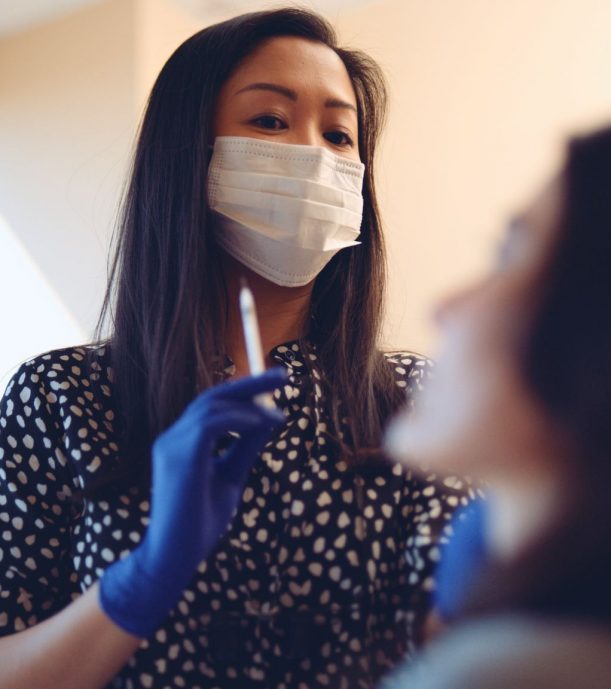 They are the trendsetter in Cosmetic Dentistry, performing robotic-guided invasive dental surgery.  It is the most advanced treatment to date.  And they needed us to give insight into the robotic guided implant system, which is a  painless experience with quick healing time.  For The Practice, the patient experience is a priority, they want their patients to feel like they never have been to a dental office like this before. They never had a people care about them this before, who care about their time, their outcomes, and their long-term dental health.
"Teeth are the style element, style element you are going to wear all the time. It's got to match with all of your fashion.
A Smile Goes A Long Way. Having the confidence of smiling frequently and widely helps people become successful in day-to-day proceedings. Smile is the basic human gesture, and not having the confidence to smile in public can potentially harm personal and professional life. While talking about their Cosmetic Dentistry treatments, they were looking to educate about modern Dentistry.  They explained that Cosmetic dentistry is about more than just a smile make-over.
Our objective was to provide a glimpse of their operations.  We explored and filmed highly-advanced Cosmetic Dentistry procedures through the lenses of our camera. We captured the true essence of The Practice Beverly Hills work and what they represent.
We went to great lengths to craft a very informative script that simply the most extensive dental treatments for their target audience. Our next focus was to get the camera rolling. We took the shots of the clinic, dental equipment, and on-field dental procedures.
And of course, no company profile video is complete without the background music.
When it comes to filming and interviewing the staff for the company profile video is equally exciting and challenging. The key is to let the team summarize their operations that are easy to understand and follow. And they did it impeccably.
On-field filming can be overwhelming, as many things need to be in sync. Luckily our production team had the experience and ability to deliver one of their best work.
We were able to capture the ethos of their current work and what they are trying to accomplish.
From the stills, equipment footage, and staff interview, we created a captivating final product.