The Importance of Brand Visibility
Business owners are in a constant state of balancing company operations while marketing their brand.
Juggling the two is a daunting task. It's like spinning plates. Over time, if you don't keep all of your plates spinning then the whole system comes crashing down.
When it comes to marketing your brand, perhaps the most time-consuming task is creating content. Not only is this so demanding, but it can either be the most rewarding or the most damaging to your brand's reputation. You see, whatever content you create and share with your audience has to be amazing. "Good content" is essentially the bare minimum. If you're creating "good content" then you're squandering a ton of opportunity. Even worse, you're labeling your brand as mediocre.
No, today you need amazing content if you're going to impact your industry and lead thought creation in your field. There's no more middle-ground. Go big or go home.
At this point, we know what you're thinking… "What if I don't have the time or the budget to invest in the creation of high-end media content?" This is a question we addressed ages ago, and what it led to was the world's first Uncreative Tour.
What is the Uncreative Tour, you ask?
The Uncreative Tour is basically every brand's dream come true. It's an invitation to embark on an adventure to the most amazing locations around the world alongside our team of skilled content creators as we photograph and film your brand every step of the way.
As a small to medium-sized business, we can relate to a lot of the challenges that other business owners face in their race to the top. Unlike large corporations and franchises, everything we invest in has to have an intention and must (absolutely must) deliver on our business goals, otherwise, we fall behind in both finances and resources. We aren't bankrolled by big money investors or rich parents, so if we invest foolishly, we basically shoot ourselves in the foot.
Over the years, we've learned that investing in content creation is always a sound choice. It's like buying real estate. It's very rare that a real estate investment sours overtime. More often than not, the return on investment is worth the initial expense. Taking a deeper metaphorical approach, picture that your content will age like fine wine. In that, the legacy of your content will tell the most accurate translation of your brand's story. The more content you create and share (so long as it is a true representation of your brand and philosophy) the more involved and rich your legacy will be. This will lure consumers to your business, garner loyalty, and position your brand at the forefront of your industry. Over time, as your content ages, your brand will look all the more valuable in the consumer's eyes.
It's no surprise then, that the hallmark phrase of our profession is, "Content is King."
At the end of your Uncreative Tour, you will walk away with a diverse collection of high-end media content to use on inbound and outbound marketing, your website design, social media, event collateral, and anything else you can dream of.
But what if we told you that the content you receive from the Uncreative Tour is just one of the benefits? Do we have your attention? Good.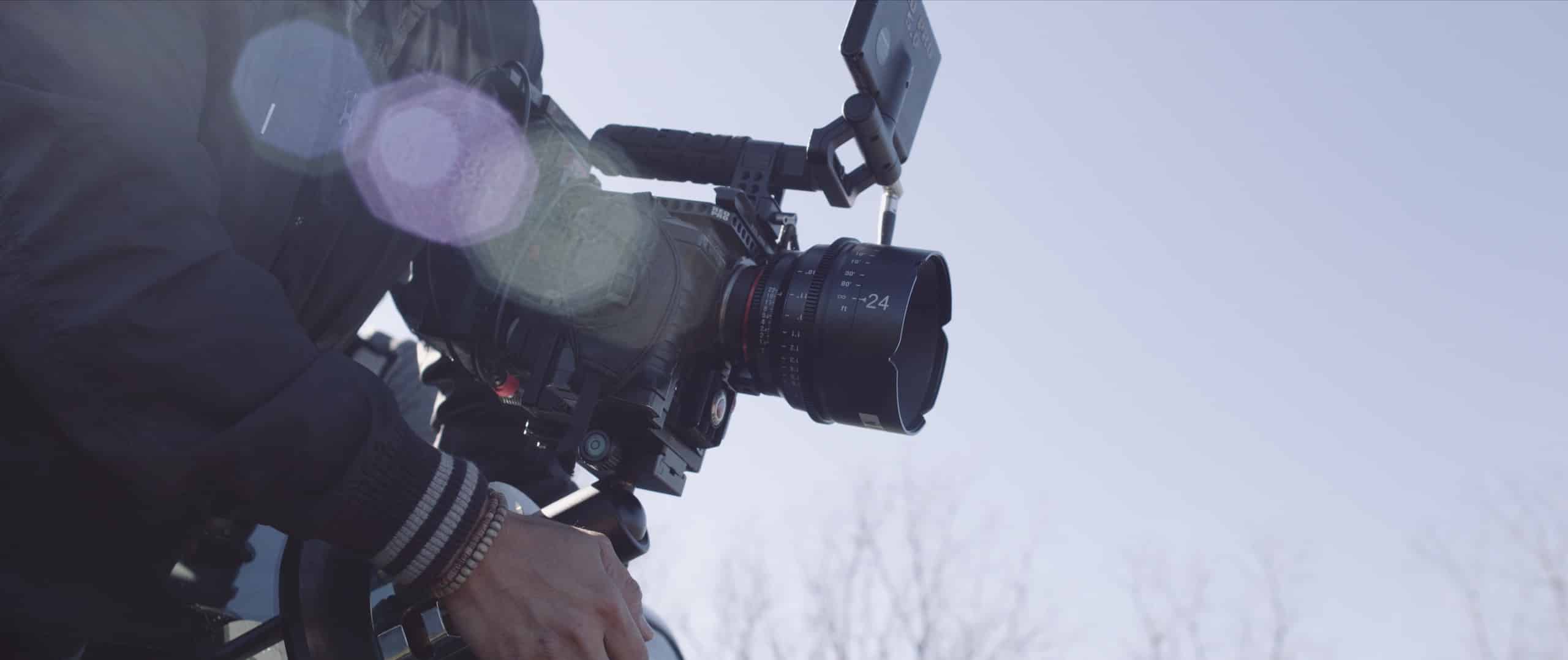 The Uncreative Tour will take your audience on a ride they won't soon forget.
Brand visibility is at the very core of the Uncreative Tour. At C&I, no matter what we do, we strive to involve our audience and our community in our storytelling. We do this in a number of ways, from art installations, creative community events, our lounge and bar Brew Next Door, our nonprofit arm C&I Reach, and a whole selection of original film and television productions.
Take The Dailies, for instance. This is our invitation for you to join us behind the scenes on the sets of C&I original productions and the work we do for clients. Not only does this enrich our brand story and connect people to our art, but it builds the legacy of C&I An Idea Agency.
But we understand that every business doesn't have the means to connect with their community in a similar fashion. However… through the Uncreative Tour, you can share in and benefit from our unique style of legacy building, which is a service that no other content or marketing agency is equipped to provide.
How does the Uncreative Tour work?
We travel around the world for our clients. Seriously, nothing is off-limits. During certain times of the year, we align our production dates so that we can travel to exotic locales without interruption. These tours typically last between one to two weeks, depending on the workload, and involve multiple destinations that are a photographer's and cinematographer's dream!
Before we set out, we hire a group of female and male models that meet your brand's standards. We'll connect with you to brainstorm the creative function of your Uncreative Tour. This way, we know what your business goals are, exactly how you plan to use your content, and the type of messaging you'd like to inject in your media.
When we set off, we'll have your gear in tow. Most often, this is your branded product, which the talent will model in the most stunning locations around the world, like Joshua Tree, the Mojave Desert, and the Great Salt Lakes (to name a few).
But, as we said, the media content you'll receive from your Uncreative Tour is only part of the benefit.
Our packages include social media coverage of your tour, which invites your audience to live the adventure with you. This is the true gem of the Uncreative Tour, as it provides you with the most exciting and visually stimulating social media content to engage your consumer base.
We're gearing up to plan out next Uncreative Tour very soon, so if you'd like to be a part of the adventure, get in contact with our team! Who knows, we may be headed to the location of your dreams.