5 Big Advantages of Renting Production Equipment
Should you buy or rent video production equipment? Having the right gear is key to creating a professional video production. Here are five big advantages to renting production equipment instead of buying.
Clients are sophisticated today, and expectations for a sleek and professional production have never been higher. There are pros and cons to both renting and buying. The best decision for you will be based on the types of videos you are making. Do you work on various projects that will require a wide range of equipment, or do you focus on a specific type of video such as in-studio product shots? Are you just getting started and working with a limited budget, or is the sky the limit? Will you be traveling to a destination shooting, or be in a remote location? Are you shooting a simple video or creating a high production video with lots of special effects? Start with a good understanding of your needs, both current, and future, to make the best decision for you.
Amateurs and professionals alike can benefit from renting video equipment. Renting is also popular with photography and video studios, professionals who work with a wide range of projects and clients, and advertising and web development companies. Renting specialized equipment is a great way to try out equipment before purchasing or extending your capabilities for a specific project without making a significant expenditure.
Here are some tips to help you decide if renting production equipment is going to work for you.
Access to the latest and greatest equipment for each of your projects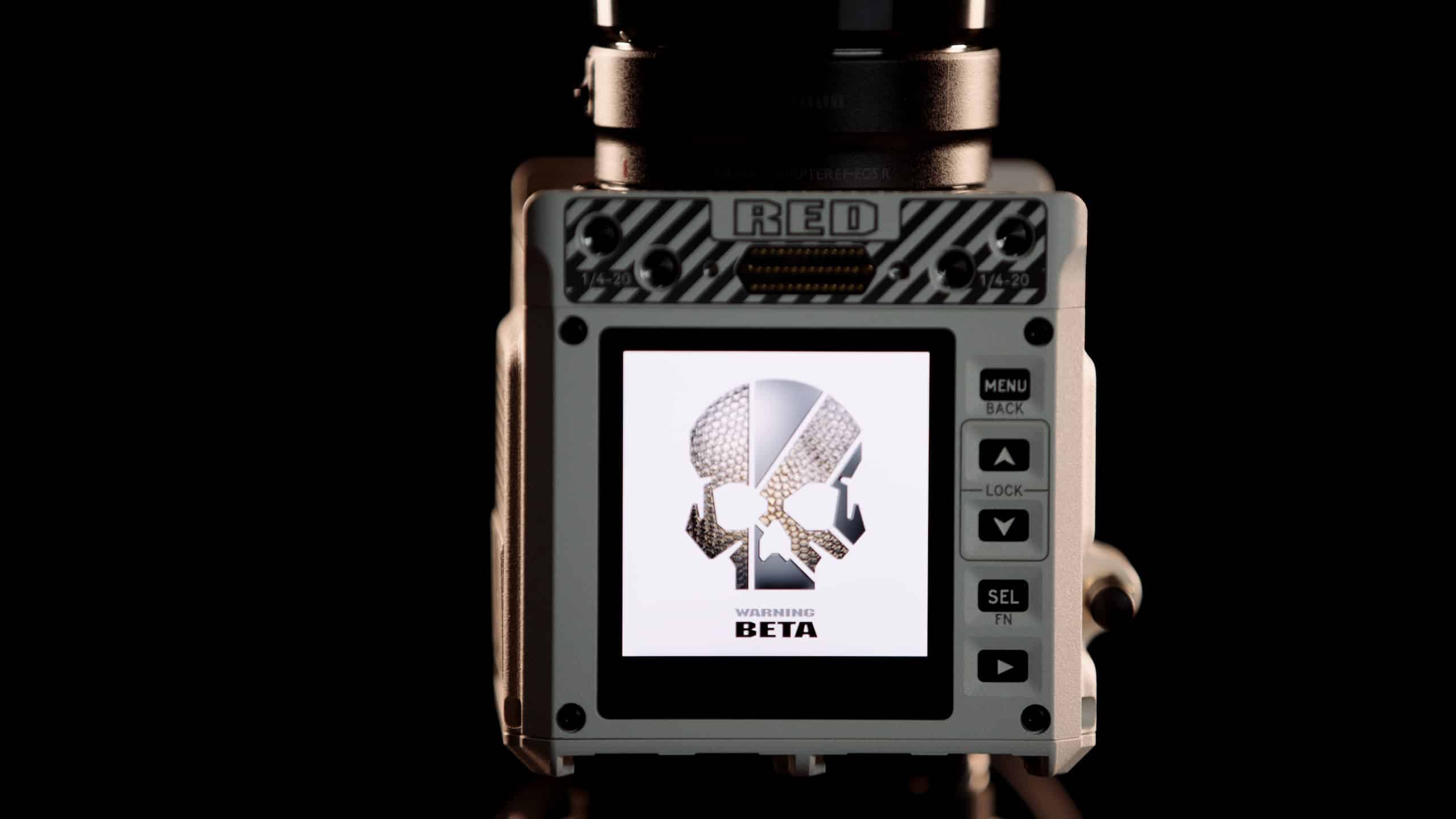 Technology changes very fast in the video space. Avoid the waiting game for the next technology release, and stay current with state-of-the-art equipment and accessories without making ongoing capital investments by taking advantage of renting. You can have access to the most recent and best equipment at a fraction of the cost.
If you purchase your equipment, it will likely be outdated in a year or two. By renting, you'll also have the chance to try out lots of equipment and reduce the risk of making the wrong purchase. If you are purchasing equipment, you will likely have budgetary constraints and need to compromise on quality in some areas, whether it be on lighting gear or choosing a lens that covers a range of situations instead of having the eight specialty lenses.
If you work on a range of projects, having an entire range of equipment to cover anything that comes your way can be costly. You may need equipment doe special audio effects for only one project. Renting puts it within your reach. Getting the quality and range of equipment you need for any project is perhaps the top reason to rent.
Many rental houses also provide support, advice, and tutorials for using the gear you rent so you can fast track learning to get the best results from any piece of equipment.
The rental house will be responsible for the maintenance, representing another item taken off your plate.
Control your costs by renting production equipment – 6 ways!
Equipment costs can often be the most significant expenditure in your budget. Camera, lenses, audio equipment, and accessories like tripods and dollies can be very costly and can add up quickly. But to get the right look and sound in your project, the right gear is essential. Renting production equipment is a budget-friendly way to have all of the flexibility and variety you need in gear for any project that comes your way. Renting can benefit your budget in six significant ways.
First and foremost, renting is a great way to control your capital costs. Renting cameras for a few days or weeks instead of making a full purchase, especially for shorter shoots, can give you huge savings. You may need a camera stabilizer for only one day. Why buy it?
Tips: Rent around your schedule, so only pay when you are using. Follow your storyboard and create a tight production plan and schedule and then plan your rentals around that. There's no need to rent equipment for the entire shoot if you only need it for a shorter time.
Reduce your storage needs
Storage on a shoot can be limited, and studio space quickly fills up. Reduce expensive storage space and the insurance they require. Save the precious studio space for sets and working areas.
Reduce your insurance costs.
Insurance – Be sure to get insurance. Most rentals houses will require you to take coverage for the equipment you rent. PLEASE DO! But this will be much more reasonable than full-time coverage on all of your equipment.
Maintenance is not your problem! 
If you are renting, you do not pay for maintenance. If your camera breaks from normal wear and tear, the video rental company is responsible for repair costs.
Pass on the cost to the client
If you are using specialized equipment for a shoot, consider building it into your bid and charging it back to your client. You can't do this with the essential equipment you would be expected to have, but a drone, special effects, or other equipment may be reasonable to chargeback as a production cost.
Rentals are tax-deductible
Renting a video camera for a project is 100% tax-deductible as an operational expense under the 179 IRS Tax Code. Tax codes change, so always check with your accountant.
It's easy to calculate your breakeven point. 
If you have the cash and know precisely what camera you will want and need for the next few years, buying may make more sense. Normally. Various projects require a variety of cameras and gear. It's hard t predict what format will be popular next year or what new technology will be introduced. If you want to look at breakeven to buy vs.rent, consider this. Take a look at the full cost doe the equipment against the cost per daily rental for each item, and you will see the number of rentals needed to reach the retail value.
Ease of traveling – onsite rentals save money, stress
If you are doing a destination shoot, renting production equipment, particularly when shooting abroad, can reduce hassles and expenses. Traveling with equipment can require special permits, which can be expensive and are not always fool-proof. The last thing you want to happen is to have your equipment stuck in customs while your production clock is running.
Some simple accessories like liking, booms, and audio can be the bulkiest (and most expensive) to travel with. Check out the availability of rentals in the destination before you travel. Air and land transportation costs can add up very quickly.
Any equipment can be rented
Just about any video equipment, you may need can be rented. Here are the most rented items:
High-end cameras with great features. Some rent a full movie package
An array of specialty lenses
Audio kits and other sound equipment like boom mics or wireless mics.
Dana Dolly to mount heavy cameras and hold them steady
Lighting gear like LEDs or HMI's.
Camera package
Production gear and grip supplies
Tips: Always check out the equipment to be sure to work correctly before shooting day.
This always protects you from being charged for damage before you got it.
Easy to rent – rental house or online
There are several options for where you can rent production equipment ranging from individuals on Craigslist to top online sites, like ours, or actual rental shops. A rental shop is great since you can try out the equipment in person and the staff is usually very helpful in helping teach you the features. The shipping sites can be less expensive and often offer online tutorials. They do not always have some of the more significant equipment and specialty items. So you may find yourself mixing and matching to get what you need.
Renting equipment can be valuable as you move from production to production without investing in the gear you may only use occasionally. You may spend only a tenth of the cost when only renting when it is needed. Try to buy the basics that you will use again and again based on your need. Get the cheapest that meets your needs while giving you the best quality.
When you are ready to rent production equipment
When you are ready to rent production equipment, think carefully through your needs and your production schedule so you can save but renting only when the equipment will be used. Research any unfamiliar gear to be sure you are getting what best meets your needs. Allow for a learning curve to get familiar with the equipment before you shoot. Shop around for the best gear and pricing for each project you do.