How To Cast Actors For Marketing Videos
Using the right actors in your marketing videos is essential. Whether you choose an onscreen actor or a voiceover actor, casting the right person is a big decision. Here are our top casting tips.
How do you choose the right voice actor?
Let's start with voice over artists and what they can do for your video. Choosing the right voiceover artist will give your video the professionalism that will make it work. A professional voiceover artist will understand the creativity and precision required and bring versatility and range to your project. An experienced voice actor will likely have on-camera or on-stage experience. He will be able to take direction and deliver the authenticity that is so important in a marketing video.
The right voice can give your brand a lift and may even become known as the voice of your brand. Something you'll want to consider when casting a voiceover actor is the importance of tone. A professional will understand how to strike just the right tone and will know exactly where to pause. If the voice is off, it can make your video boring or, even worse, can put your audience off.
A great voiceover will emotionally and credibly communicate the message of your video. Use these tips for picking the right voiceover artist.
Start by making a list of the emotions that describe our brand. For example, an investment firm would want to convey security and stability. A home product would want to convert friendliness, efficiency, and positivity. You will want to pick an actor that best embodies the emotions of your brand.
Decide whether you want a male or female voice. Studies show that many find a female voice more soothing and a male voice more authoritative.
Ultimately, it depends on your brand and your message, and who your ultimate target customer is.
There are many voice actors, and getting started with picking the right one for your project can be overwhelming. This is why working with a video production company can be so helpful. They will have a stable of actors they have worked with and will have the skill to match your product's voice. Ask around for recommendations if you have contacts in the agency world.
Take a look at the previous work of the actors you are considering and look for range and any work in your verticle or targeting your audience.
Think about your audience! This is perhaps, the most critical consideration. You will not use the same voice for a child's toy that you would use for a product targeting seniors.
Try to test your finalists' voices with people in your target demographic. If you are not your demographic, your choice may be off.
Think about the pitch of the actors' voice. A senior audience will do better with a deeper pitch. Think about modulation and whether the actor is creating and holding interest and clearly enunciating the words.
Be sure to choose the right accent. If you are appealing to a specific region, a regional accent may work. If you are marketing nationally, a neutral accent will serve you best.
Think ahead! This voice may become the voice of your brand. You don't want to break the trust and familiarity established with your audience by changing out the voice mid-stream.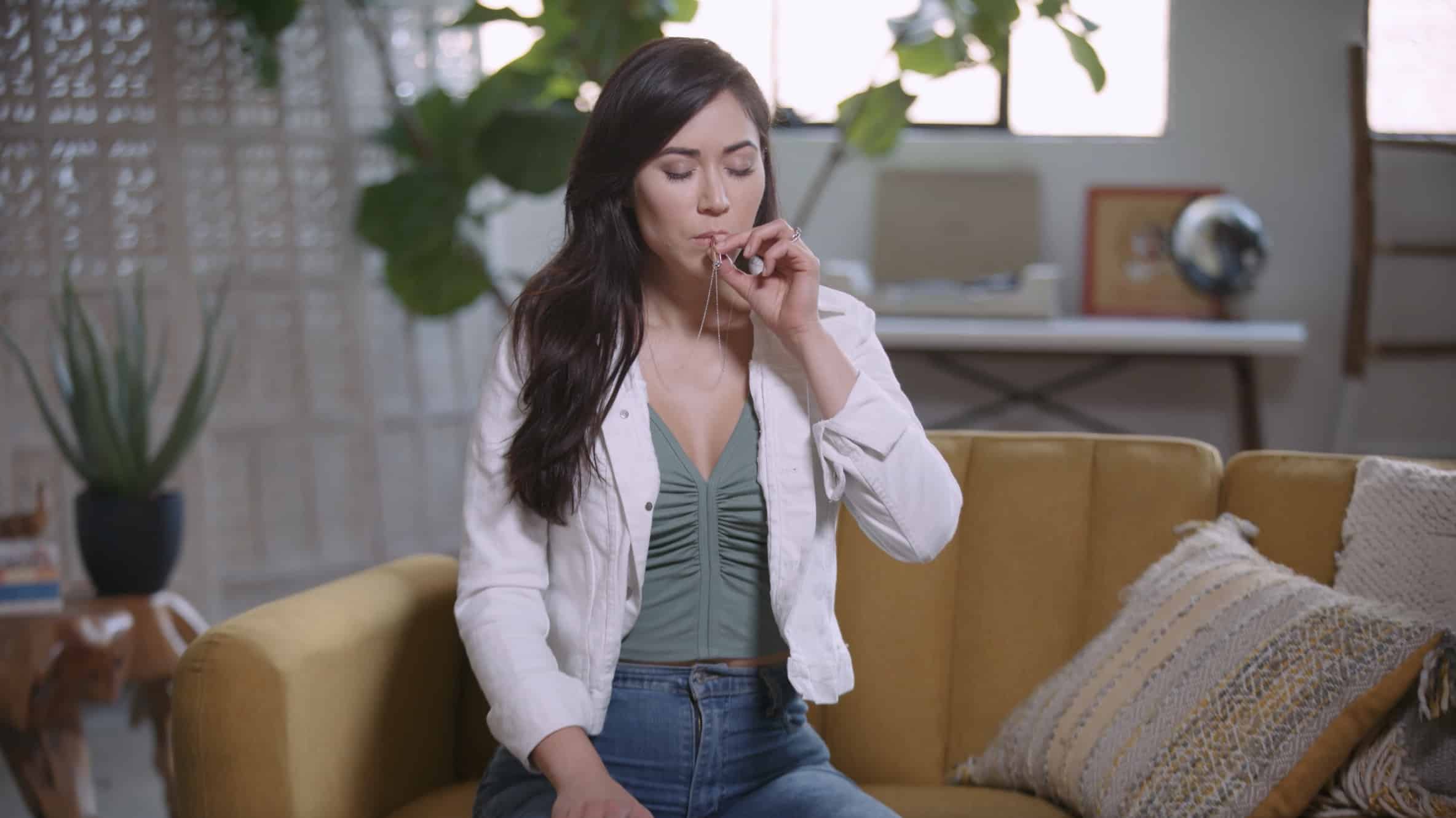 Will an Actor or Owner Be Your Video Spokesperson?
Many people choose to be the face of their brand instead of using an actor. There is no easy answer as to which is best. Some people may think seeing an actor in your video is more professional and convincing, while others are turned off by this and want to see the people and story behind your brand. There are authenticity and transparency in having an owner spokesperson.
Here are some pros and cons to both approaches.
Choosing an actor will give you the experience in front of the camera that will make them look trustworthy and authentic.
It will be easier to work with an experienced actor and likely require fewer takes to get a good result. They will know how to follow directions and show the emotions you want to convey as long as they understand your brand's personality and the target audience.
A disadvantage of hiring an actor is cost. Actors may charge on an hourly or fail rate and sometimes even look for royalties or commissions.
If you are using the owner or someone associated with the company in your video, there will be an authenticity that is difficult to match. And you will know your brand and product better than anyone. This can bring sincerity and trustworthiness to your video.
Using a company member also makes it easy to make future videos and maintain continuity from project to project.
An owner or member of the company may not be able to achieve the level of comfort in front of the camera that is essential. The last thing you want is to make your audience uncomfortable because of a lack of camera presence.
The ultimate decision should be based on who can best represent your brand professionally and authentically while staying within your budget.
How to Cast the Perfect Actors for Your Video
Here are our top tips for casting the right actor for your video:
Cast actors that your target audience will relate to. People are more likely to buy a product if they see themselves or what they aspire to look like in your video.
Cast actors who are attractive but approachable. Don't make the actor too attractive. Strive for someone attractive but believable as the "person next door." Try to find actors with something memorable about them.
Cast actors who will signal to your viewers that you are talking to them and make your audience feel like they can identify with your brand.
Choose actors who convey trustworthiness and come across as genuine. Do an onscreen test, even if only with your cell phone. Actors can come across very differently on screen than in person.
When casting, be sure to have the actors read your actual script to be sure they are capturing what you are looking for.
Think about whether the actor is on-brand for your product. What are the things that define your brand? Is it innovative, high tech, humorous, or maybe youthful? Be sure the actor aligns with these aspects of your brand personality and can deliver those elements authentically.
You will react to actors based on your personality and experience. It is natural to have a gut reaction as you watch a variety of actors. You are looking for a particular "type," even if only subconsciously. An actor's type is her physical look and demeanor. You form opinions of people as soon as you see them, and this is natural. Wait for that actor whose performance engages your interest and seems to understand your brand's essence best and convey what you are trying to say.
When casting a video, a full-service video agency like C&I Studios will know how to find and cast the perfect actors or voice over actors for your video.