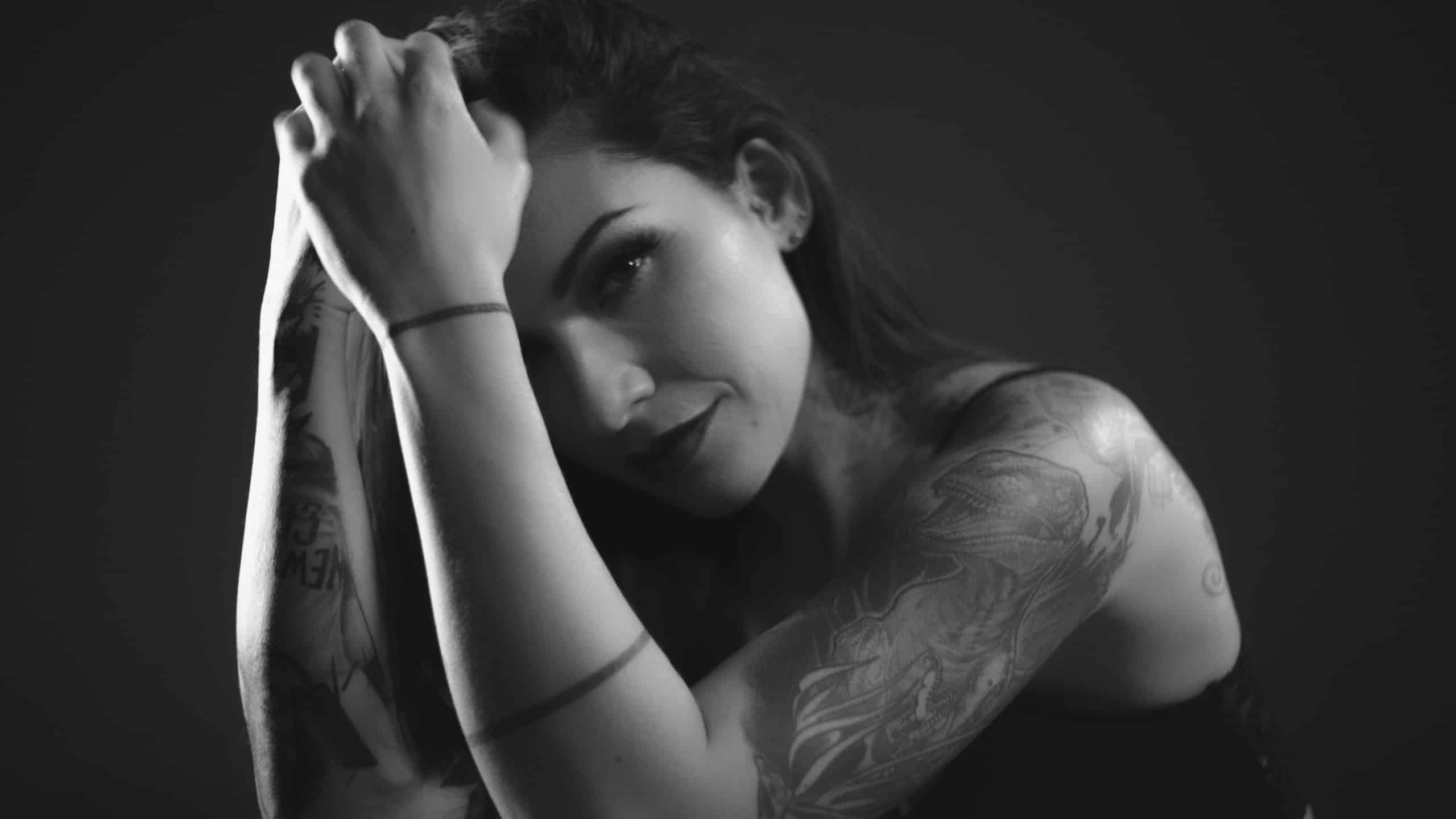 Crew Call: The Tattoo Project
The first creative talent event of 2020 [ April 18th]
A lot of brands won't work with models that have tattoos. They either hire talent whose body is a blank slate or force the model to cover their artwork. That way, they can modify their image to reflect their brand. We don't do that…
We prefer to work with people with personality; people who embrace their artistic senses; people who wear their art on their sleeve (literally)… Because real artwork doesn't compromise. And it most certainly doesn't restrict the artist or the subject. Instead, it rallies the charisma of the outcast and encourages expression in its most wild and untamed fashion.
That's one of the reasons we use live models at Crew Call. It's why we invite everyone and anyone to join in and do their thing…whatever that may be. If you want to model, no one will stop you. Seriously, at our first Crew Call event, many of the guests attending the event (who happened to be models by trade) joined in and activated some of our stages. Who are we to stop them? Our industry deserves more freedom like this. Rules are boring. You don't have to follow them.
We felt it was important to start Crew Call 2020 with a theme that defies the industry standard. What better way to do that than invite the black sheep of the modeling industry to the studio.
Visual Storytelling Transcends Media
Tattoos are one of the most unique forms of storytelling. They're abstract, vague, extremely direct, and deeply personal. They tell of moments passed and those we yearn to bring to life.
Each time someone adds a tattoo to their body, they're adding a new chapter to their story. But the really cool thing is that the story isn't linear like we're accustomed to. It's cyclical. It can be read in any direction. Front to back; side to side; top to bottom; and on and on. And with each reading, the message evolves…
The first tattoo that someone gets inked on their body is not always going to be the start to their tale, nor is the last tattoo the ending.
Tattoos are stories you can read to your own beat. And that's how we hope you will treat Crew Call on April 18th. We hope you will make it your own and move at your own pace. We hope you will use your art to transform someone else's tattoos into your own story.
We are a turnkey agency, in that we take each project from concept to delivery.
Because of this, we house a full creative suite of editing and post-production software. One of our most powerful editing software, which we used to put the final touches on Gio Henao's artist profile, is DaVinci Resolve. This is a color correction and non-linear video editing application for macOS by Blackmagic Design.
Since editing is one of the most critical steps in our process, nothing is overlooked. DaVinci Resolve helps us zone-in on key points of interest to create maximum clarity and outstanding color harmony. In this phase, we take all the footage, audio, and additional assets and lay them on a timeline to arrange the absolute best narrative flow. This process is extremely time-consuming. According to the industry standard, every minute of shooting translates to an hour of editing, which makes sense since this is where true storytelling comes together.
After editing, the project moves to color correction and audio mixing. This is where we balance the footage for proper exposure and grade the footage to give it a look that improves the overall story. Audio mixing is similar to video editing. While video editing pertains to video only, audio mixing has to take all of the audio sources and blend them to broadcast quality sound. All of this is done by our very strong and talented post-production team, who work around the clock to meet our client's deadlines.
About The Artist | Jaquelyn Puma
When we were searching for talent for this promotion, we decided that we wanted to work with someone in the tattoo industry. For us, it was more important that we had a model who was more than a model — someone whose life and career was firmly cemented in tattoo art. Turns out, our search was much closer to home than we expected…
Jaquelyn Puma is a tattoo artist at Borrowed Time Tattoos in Flagler Village, just a few blocks from our studio headquarters in Fort Lauderdale. She was trained in art in New York City at many prestigious schools, such as Pratt, FIT, and Pace University. This is where her unique style was born — a style that blends provocative imagery with twisting shapes and psychedelic energy. You can check out her gallery of art here.
In addition to being an artist, Jaquelyn is also a model, hence why she was selected for this shoot. Her style was perfect for this production. She emitted a strong, cavalier aura and mixed that boldness with shy, bashful postures, which really set this off. Her demeanor is almost inviting, yet so intimidating. It's the ability to blend emotions like this that separates decent models from the talented ones.