Let's talk numbers, shall we? Around 49% of SMBs consider graphic design to be an extremely vital part of a business's success story while 31% do not have similar faith but are aware of its positive impact on a brand's growth. Only 3% of the total goes 'meh' when it comes to graphic designing, which puts them in reverse gear, moving them away from customer engagement and a positive brand image.  
As per Merriam Webster, graphic designing is "the art or profession of using design elements (such as typography and images) to convey information or create an effect."
Today, these designs convey visual information across devices as well as traditional media. You name it! Graphic design is everywhere and is adding visual appeal to everything we see, touch, or hear.
What is a Graphic Design Company?
Graphic design companies are the hub of this new art form. These are agencies that create designs and collateral for businesses and brands. These designs can either be logos, web interface, marketing materials, and much more. 
While these agencies function with creativity and art as their foundation, they also possess the business acumen of understanding the client demand, the target audience's psychology, and the market trends, which will bolster the said campaign.
What is the Difference Between Digital Designers vs. Graphic Designers? 
Though the two may seem similar due to their fundamental understanding of creative arts, there is a significant difference between a digital designer and a graphic designer. 
| | |
| --- | --- |
| Graphic Designer | Digital Designer |
| A graphic designer has the artistic ability with a focus on creating pre-print production collaterals like logos, posters, virtual images, etc. They are adept at using design-related tools like Illustrator, Photoshop, and much more.  | A digital designer is, of course, creative but dives into digital tasks as well, such as creating the user interface and user experience, which helps brands convey their message via digital platforms like websites, social media, and a lot more.  |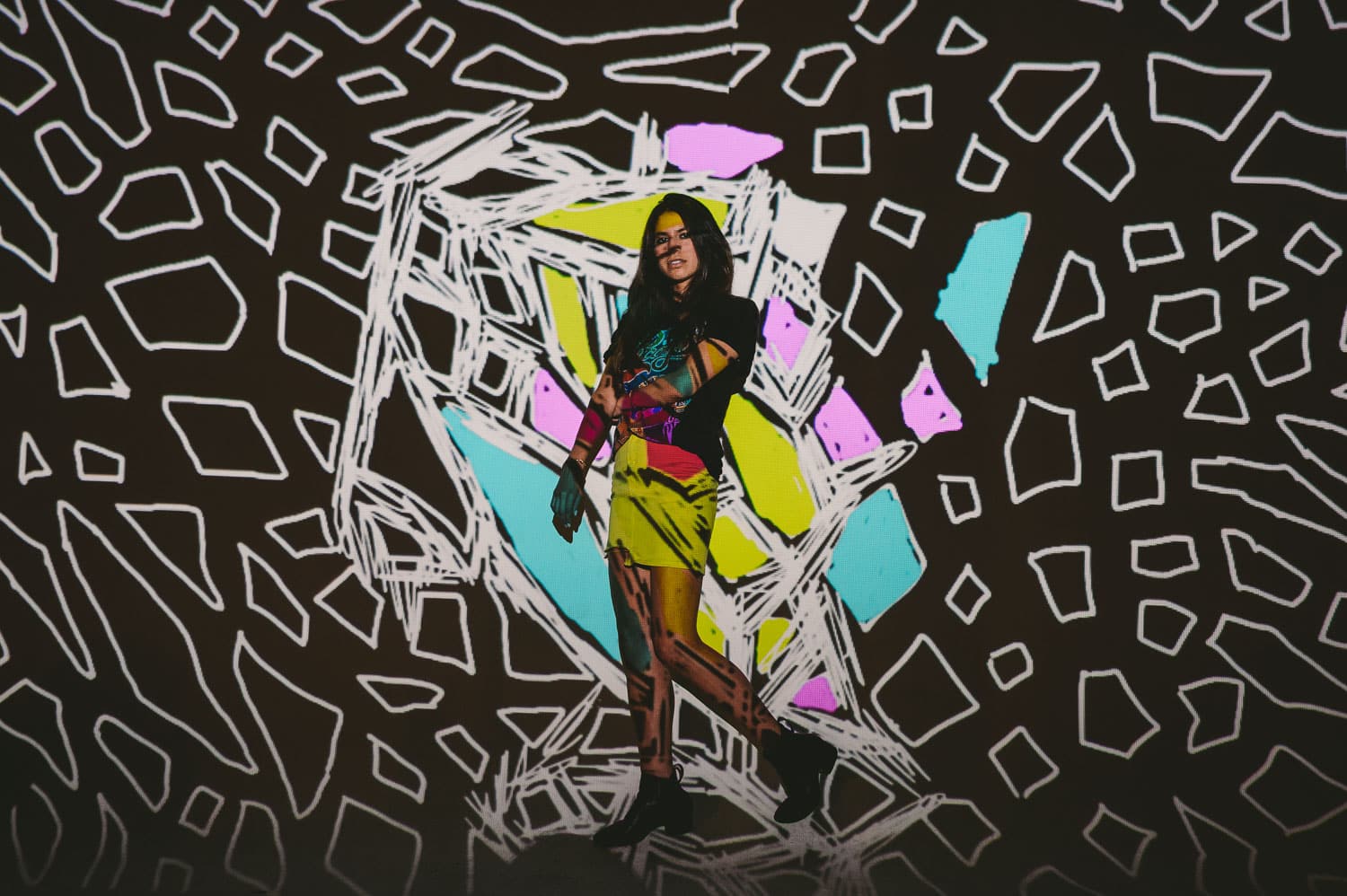 7 Tips for Choosing the Right Graphic Design Company 
Now that you are aware of the standard terms and definitions, here are our expert tips for choosing a graphic design company for your business!
Tip #1: Check Their Portfolio and References
Research is the first step towards getting the right graphic design agency onboard. Not having a credible agency website and proper portfolio is the biggest red flag, and you should steer clear of that agency. 
If all is good, go through their design portfolio, and inquire, specifically which designer for the company executed said designs. This will ensure that you are assigned the right designer for your brand's look and feel. 
That said, the overall design and quality can help you assess the agency's experience and whether it is the right fit for you or not. Apart from online research, try connecting with their clients and ask them about their experience. 
Tip #2: Look for a Wide Range of Services  
A comprehensive agency with a wide range of services can score brownie points for your design goals. How?
This agency has experience executing multiple campaigns in both the traditional and digital space, which makes them experienced and intuitive. Such agencies have designated teams of experts who offer much more than just graphics. 
They can help you align your visual goals, choose better tools, have a better narrative for your brand, add points that are brilliant but may have escaped your notice, and much more!
An agency with a wide range of services not only provides you with results demanded but also adds value to your overall business. 
Tip#3: Communicate Your Concerns 
There can be a disconnect between client and agency when it comes to creative concepts. You might have a few ideas concerning the design while the agency is viewing the concept vastly differently. 
Most misinterpretations boil down to unclear communication between the two parties. 
Have a clear communication plan with your design partner. Before choosing a graphic design agency, make sure that they have a process in place that works for you. Ask them what that process entails, as well as the tools used, and modes of communication.
Help them understand what you are looking for and if it helps support the explanation with references, tonality, the feel, and results that you are looking for. Ask questions if you do not understand design terms and jargon. This will only help clarify any confusion. 
Tip # 4 – Find out the Designer's Requirements 
Granted, it is you who requires graphic design services for your business. However, you need to help your designer help you. 
Understanding your designer's needs will smoothen the bumps throughout the journey. These needs can range from documentation, proofing concepts, or time-related tasks like briefings or feedback. 
It is stating the obvious, but you can also talk to them about freedom, flexibility, and other virtue-based requirements that the designer needs to deliver the best possible results for you. 
Tip # 5 – What Skills do You Want in a Designer?
Though you do not have to understand the nitty-gritty of graphic design, it is always a good idea to have some basic knowledge about the subject. 
If you are someone who wants to go for both traditional and digital campaigns, you need a designer with working knowledge in print design as well as virtual tools and processes. (This is especially important if you need collateral for trade shows etc. in conjunction with online initiatives.) 
It helps if your assigned designer knows how to work across platforms and tools as well. 
Tip # 6 – Consider a Trial Project 
Asking for a trial project is a great way to gauge the designer's experience, their ability to align thoughts with your vision, and of course, understand their professional capabilities. 
These trial projects do not have to be extensive and time-consuming, but something simple that can be done in a couple of hours. 
However, make sure that you ask the agency if they offer limited-contract trial project options. 
Tip # 7 – Know their Time Constraints and Process
Last but not least, engage in open discussion and ask them about their design process. This will help you get an idea about what is being done for your brand and whether it is what you are looking for. 
Similar to the overall communication process, not knowing the actual design process leads to conflicts and repetitive edits. The incessant back and forth dampens creativity and also increases the bill. 
Understanding their timelines and deadlines will also help you plan your strategy accordingly. Allow the assigned designer and agency as a whole to talk about their time constraints, if any, and work around that to support the project.
What are Your Design Goals?
Now that you know how to pick the right graphic design agency, it is imperative to outline your design goals. Every brand has a different message and creative medium.
Let us try to break this question into simpler blocks. 
Customer Experience
Your product's success has a lot to do with first impressions, and this is where visually pleasing graphic designs come in. The way the branding of your products look impacts directly how your customers are bound to experience them. Aesthetic pleasantry sometimes overrules minor usability flaws. Your primary design goal should be all about the customer experience. 
Setting the Theme
Graphic design sets the base for visual communication, which, in turn, sets the tone for your brand's theme. The theme for McDonald's is very different from Mont Blanc. Therefore setting the theme for your brand is an integral part of design goals. 
Brand Messaging
How you design your corporate identity has a direct impact on how your brand will be depicted to your audience. Setting a clear brand message beforehand helps the graphic designer chart different creatives relevant to your business. 
Customer Communication and Engagement 
While digital designers are instrumental for the user experience, graphic designers form the foundation of this experience. If you, as a brand, set customer communication and engagement as a goal, it automatically gives way for attractive designs and visualization, which your designer will digitally sketch out to help attract eyeballs.
What is Your Graphic Design Budget?
The world of design is full of colorful and aesthetic possibilities that can excite you like a kid in a candy store! However, not all design services are within your price range and can even exceed your budget. 
Have a detailed conversation with your design agency concerning your project and clearly define the monetary investment this project will demand. 
You can base your budget on these aspects:
The ROI you are expecting

The timeline of your project

The tools you might need for the designs

Number of revisions that might be needed

Are you more comfortable with flat rates or per-hour rates
In Conclusion: The Importance of Good Graphic Design
The graphic design company that you will be hiring will be responsible for creating a visual image for your brand that your audience will associate you with. It can be playful, serious, or minimal, but any theme requires someone with a good eye to interpret your needs. 
Many brands move from designer to designer until they find the right graphic design agency. This is often seen in the many rebranding activities brands endure. You can also spot the inconsistencies in their messaging. Therefore, it pays to be careful and detail-oriented while making your decision as to which agency to choose. 
It pays to take some time, work closely with the team, and establish a harmonious working process until you have absolutely nailed it. After all, with brands, the first impression is often the last. 
References: https://financesonline.com/graphic-design-statistics/