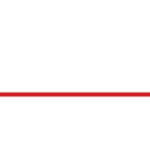 Overview
Hard Rock Energy – Case Study
Value for Money
After spending $25,000/month on a marketing retainer with a different agency, Hard Rock Energy had very little to show for it. After seeing a newspaper article about C&I, they approached us, knowing that we would be the perfect fit for their company.
Client
Hard Rock Energy Drink
Challenge
Hard Rock Energy had a great product, but their previous agency had left them high and dry, with very few media assets to show for the amount of time and money that had already been invested into their energy drink. There was a lot to be done, and not a lot of time, so we sat down with them to help them to tell their story to consumers.
What emerged, after building their base, was some fun and engaging content that was ready to turn heads.
Solution
Our goals for Hard Rock Energy were: content, distribution, and establishing a well-known spokesperson for the brand. Because they had absolutely no product photos, we started there, getting some simple photos of the cans, while using a few tricks of the trade to make those particular shots really pop.
Content is great, but it doesn't do much if it's not used, so next we tackled distribution. The initial test markets were in Chicago and South Florida, so we produced billboards to be erected on heavily-traveled highways, ad space in several major newspapers, videos, digital ads, and online takeovers of news sites, all using the tagline we helped to develop.
Finally, we wanted to make sure that Hard Rock Energy had a recognizable name attached to their brand. When they told us of their relationship with Chris "Birdman" Andersen, we knew that he'd be the perfect fit. We worked to develop concepts and produce a photo shoot for him, but he was only available for two hours, one of which was consumed by local media interviewing him. What happened in that next hour was a flurry of activity, make-up artists, lights flashing, models posing–we needed to produce enough content to last about a year.
Results
In the end, we pulled it off!  One hour is generally not nearly enough time to allow for a wide array of concepts, but we were able to work within the constraints given in order to provide a superior product.  We loved driving around seeing billboards with our work, larger than life, and as Miami Heat fans (we miss you, Birdman!), we were able to keep our fandom in check while we created some spectacular images for Hard Rock Energy.