The Difference Between Working With A Creative Agency VS Hiring A Freelancer
Every business venture leads to one eventuality: the need for content. When a business owner reaches this juncture they have to decide on whether they should hire a freelancer or a creative agency.
This decision is one of the most essential choices on the timeline to placing a product on the market or advertising services. It will effectively dictate the immediate and long term successes of your business. Not to mention, how much money is spent on marketing and distribution before the return on investment for these services is realized.
So, who do you hire?
If you are a business owner currently in need of creative content, marketing, or distribution then your decision to work with a freelancer or a creative agency will decide how quickly your business thrives.
Before you make this important hiring decision, you should know the most definitive differences between working with a freelancer and a creative agency.
Below, we'll take you through the entire process, detailing the difference in cost, teamwork, availability, skill, gear, facility, speed, and data storage; as well as the reason why one relationship has the building blocks to grow and prosper while the other has hidden risks.
First, are you asking the right question?
The first question you need to ask yourself before hiring is: what does my business need to succeed?
This typically involves any service between content creation, web development, SEO/SEM, marketing, distribution, and analytical measurement. Your short and longterm business goals will determine which menu of services will provide the most profitable results.
Is your business in need of a logo for your product packaging? Perhaps you want a company profile video to support your overarching brand story? Where will all of this live… a website most likely? How do you get this beautiful new content in front of an engaged audience? What happens if they don't respond; how will you tailor your messaging going forward? What business goals does this serve?
These are just a few challenges in an ever-changing list of complex marketing issues that businesses face every day. Depending on which services are necessary for your business will likely decide whether you choose to hire a freelancer or work with a creative agency.
1. The cost of hiring a freelancer vs. working with a creative agency.
A big factor that leads businesses to hire freelancers is budget.
At face value, a freelancer seems more affordable than a creative agency. Freelancers tend to accept payments in different formats, such as hourly or on a project-by-project basis, which can attract business owners who are hesitant to spend more money than they believe is necessary. This leads business owners to make a regular (and shared) mistake: hiring a freelancer on the spot to complete a one-off job in the hopes of cutting cost.
However, this could be more expensive in the long run.
First, in the complex scheme of marketing, everything that a business creates and distributes to engage an audience is interconnected. Content rarely stands alone. So, in reality, a one-off project isn't isolated.
Sure, a freelancer can be the viable (and affordable) option for projects like newsletter templates or infographics to support a recently published blog article (so long as you have a professional regularly creating content for these purposes). These are fairly easy to create, do not require complete attention on brand guidelines, and can be repurposed for regular use. It makes sense to want to save money on these assets.
On the other hand, more essential business needs, like the creation of a logo, should never go to the lowest bidder. Though a logo appears to be in the category of a one-off project, it is actually one of the most vital signifiers of your business and is associated with anything your business distributes. Your logo is the first visual representation of your brand. If it doesn't say enough in one quick glance — or says something that doesn't fully represent your brand — then your debut in the marketplace will suffer.
Think about it… you've spent years of your life starting a business. It is your great passion. It is likely one of the biggest parts of your life. You want to see it grow and prosper because you have already spent a lot of money creating it. So, why would you skimp on this next crucial step? All that hard work, all that time spent getting your product or service to market, can suffer because of a poorly made graphic.
We have seen it happen before. In fact, we've corrected weak logo representations for brand's who first sought out a freelancer because they were the cheaper option. Notice how we did not say more affordable in this instance because the client has to pay to redo the work. They have to hire twice. And that is not an affordable business decision. Time is money. And this was a waste of both.
There are many other services that seem as if they would be more cost effective by hiring a freelancer. Perhaps they are given the right freelancer. But don't allow cost and budget to force your mindset into the short term. Decide exactly what your business needs and hire accordingly.
When working with a creative agency, like us, we will connect all the different pieces of your marketing plan into a cohesive narrative in order to generate maximum results. We house a creative team of professionals specialized in their respective disciplines, so you won't need to shop around for different freelancers to complete different tasks in the hopes that these scattered pieces fit together.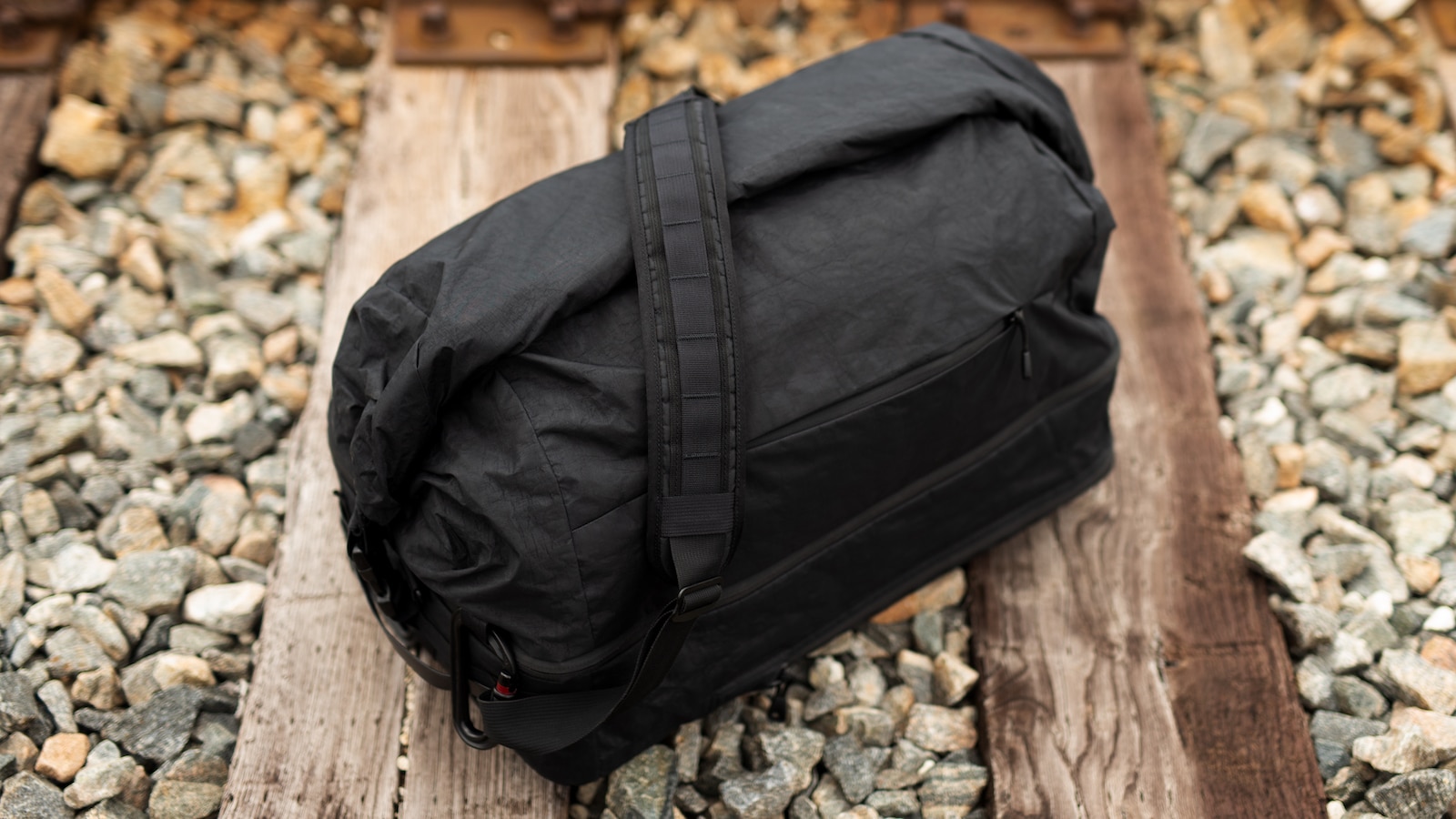 Every client's needs are unique, as is…you guessed it: their budget. We put this video together to advertise different types of content packages for businesses that need to move a product to market quickly, effectively, and affordably.
2. The difference between working with a

creative team

vs. an individual.
Who would you rather have working on the essentials for your business: a single person with a single perspective, or 40 plus minds from unique backgrounds that know how to effectively collaborate in order to stimulate creative output?
Before you answer. There is an extremely important consideration you should know…
There is a common misconception that larger agencies produce better quality work, but that is not always the truth. Larger agencies are more inclined to outsource smaller projects — or projects for less notable clients — because it increases their profit margins. More often than not, the team that these large creative agencies showoff in the meeting — the talent they keep in-house — are dedicated to the best paying, most recognizable clients. That's how they cut costs. It's more affordable to pay salaries to the best people in their talent pool and then outsource the rest of their client work to freelancers or part-time contractors. More often than you know, when you hire a large creative agency, you are actually hiring a freelancer to get the job done.
This is why we advise you to meet in-person whether you are hiring a creative agency or a freelancer. You should be confident that the team you choose to work with has your best interests in mind. For starters, an in-person meeting reveals how thoughtfully marketers comprehend and respect the emotional value of your brand, and how well they will be able to articulate that to consumers. (This is huge.)
If you are going for a freelancer, sure chat with them over Skype or meet at their usual booth at Panera Bread. Otherwise, you can meet with our team at one of our studios and experience first-hand the personalities that will make your business shine; how the relationship between our designers, project managers, and leadership connect; how we band together to achieve the same goal: your goal.
The professionals you meet in our studio are the ones actually working on your project.
Even if we encounter an obstacle, like a time-crunch or an unexpected deadline, we don't pause and seek outside help. We band together and put our collective thinking into action to create original and effective solutions to complex challenges. That is why we are known as 'An Idea Agency.'
A freelancer, on the other hand, would likely need to enlist help from their friends — people who aren't even in the industry; people you've never even met or vetted — to work on your very important project.
From a fully invested team of creative professionals comes the next big difference between working with a freelancer vs. a creative agency…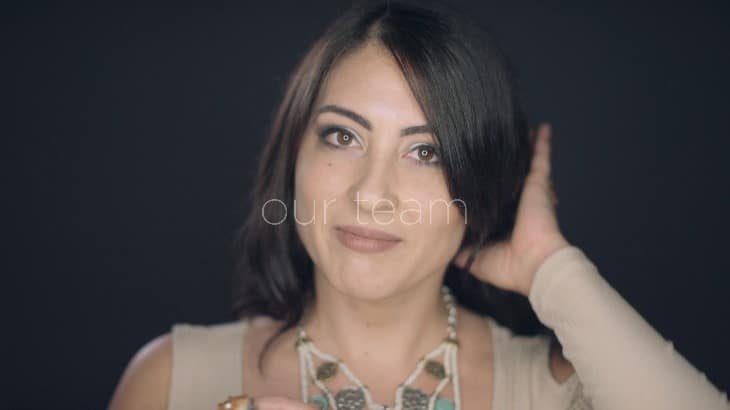 3. The skillset of a freelancer vs. the skillsets of a creative agency.
Don't get us wrong…the freelancer you're interviewing may be an expert in their craft. We started as freelancers, too. There nothing wrong with it. At a certain point, however, after working with our friends on this project and that, we realized that the strengths of the team outweigh that of the individual.
Here's an example why this is true…
Let's say you need killer graphic design work for your upcoming product promotion. You hire a freelance graphic designer with a stellar portfolio to take on the task. The freelancer delivers on exactly what you need… Now, what do you do with it? Does the freelancer you hired understand how to generate successful google ads; how to geo-target this ad for maximum results in your area; how to measure how effective this ad was so you know whether it is valuable to pay for a similar initiative in the future? Or, do you have to hire more freelancers to fully see this promotion through?
Whereas a freelancer's skillset is very focused, a creative agency's skillset varies depending on each member of the team…
Our team consists of:
Graphic Designers
SEO Copywriters
Web Developers
Social Media Experts
Content/Marketing Strategists
Professional Photographers
Video Editors
Camera Operators
Directors
Producers
Musical Composers
Project Managers
Stylists
What's even more powerful? None of our professionals go about it alone. Our team of content creators and marketing professionals understand how to work together to get the job done quickly and efficiently. This level of adaptability across an entire team is a serious asset for any brand or business that needs to create outstanding, emotive content and get it in front of the right audience in a timely fashion.
Given our diverse backgrounds in content creation, marketing, digital analysis and more, our team won't stop at creating and distributing your brand's message; we will work to grow your message — to tell your brand's story in the best way possible to expand your audience base. We will never give you a shiny piece of new content for you to stick on a shelf and collect dust for a year.
That's pointless.
However… depending on who you choose to work with can lead to your content being abandoned more often than you think…
When you have professionals from so many backgrounds coming together to accomplish a common goal, the results are better. Unlike most agencies that outsource portions of their work, we house a diverse collection of craftsman and marketers who are always prepared to bring your vision to life.
4. The difference in availability between a freelancer vs. a creative agency.
If you think a freelancer owes your business any loyalty after the completion of a project, think again.
Freelancers are not as stable as a creative agency. If the going gets tough, if clients become scarce, or if the work no longer satisfies, it's easy for a freelancer to change careers or location. Suddenly, when you need to get in touch with the freelancer you hired, they are unavailable. But not just unavailable… no, they are unreachable having changed their careers to a chef or a writer or moved out of the country to pursue wanderlust Instagram fame with their friends.
What do you do then? What happens if changes need to be made to an old file, but don't have access to the file? Do you start over? You really have no choice, even though it's just another unnecessary expenditure on the same project.
With us, this will never happen. Our team of craftsmen and marketers are always at your disposal. We don't slow down and we never give up. It's just not in our nature. And with offices in Los Angeles, London, New York, and Fort Lauderdale we will be able to shoot whenever and wherever the job takes us. Recently, we sent our video team to Ghana to film for a product showcase for a longstanding client of ours. We do this all the time. Whereas a freelancer is one person and can only be in one place at one time, we can be in hundreds of places to help build your vision.
With availability comes another stark difference between hiring a freelancer and working with a creative agency…
5. The speed of a freelancer vs. a creative agency.
Freelancers typically work solo. They are the only member of their team and are, therefore, fulfilling multiple business roles, such as sales, project management, and content creation. This can tend to overburden freelancers who are juggling more than one project. The result: work takes longer to complete.
With a creative agency, these roles are distributed. This allows us to be more maneuverable, versatile and efficient. If a project needs to be carried out quickly, we have the resources to do so without postponing the delivery for another client.
In short, our team has adapted to marketing's fast-paced environment.
If you need a project created and distributed within days — even hours — then we are eager to rise to the challenge.
Recently, we completed an entire branding spreadsheet for a new client who wanted to launch a new product, website, and social media account within a month. In just two weeks, our team was able to conduct all the necessary market research and competitive analysis, produce stellar brand guidelines and mood boards, draft monthly marketing strategies, tone of voice guidelines, and narrative pillars, and develop multiple landing pages all while keeping pace with other client deadlines. If we weren't fast and effective, we wouldn't be in this line of work.
Efficiency and speed are largely decided by organization, which brings us to the next difference between working with a freelancer vs. a creative agency…
This is a video we created to promote our Uncreative Tour and inform on our company culture. We aren't your typical creative agency. See for yourself.
6. The difference between data storage when working with a freelancer vs. a creative agency.
When you pay top dollar for marketing and branding materials, you want to know your product is secure. In some cases, there is sensitive personal information and data that needs to be protected. Would you rather this be secured and backed up on multiple servers or saved to a flash drive and tossed in a desk drawer for a year?
We store every project we've ever created. We have backups of our backups to safeguard against any eventuality because we care about our clients and their business.
To us, this is one of the most defining differences between working with a freelancer and a creative agency.
This ties into availability in a way…
Let's say you need to access a software file to convert an old
project or modernize the design. Or perhaps you need an old video file because your streaming provider suspended your account… What do you do? Contact the person who fulfilled the original assignment to provide the original files, naturally.
With us, providing the original file is super easy. We house everything and are always prepared to revisit an old project to cut new edits, update logos, change contact information and so on.
With a freelancer, however, their storage space may be limited or they may be unavailable to provide these services because they are no longer freelancing.
Before hiring a freelancer or a creative agency, you should ask yourself if losing what you paid for is worth the risk.
7. A freelancer's production gear vs. a creative agency's
Freelancers have what they can afford. We have what you need: real high-quality production equipment and a fully stocked post-production suite ready to tell your story the way it needs to be told.
If you have a creative vision that is way over the top, we have the means to bring that to life. You won't hear that your vision is impossible due to a lack of resources. Because here, we do the impossible every day.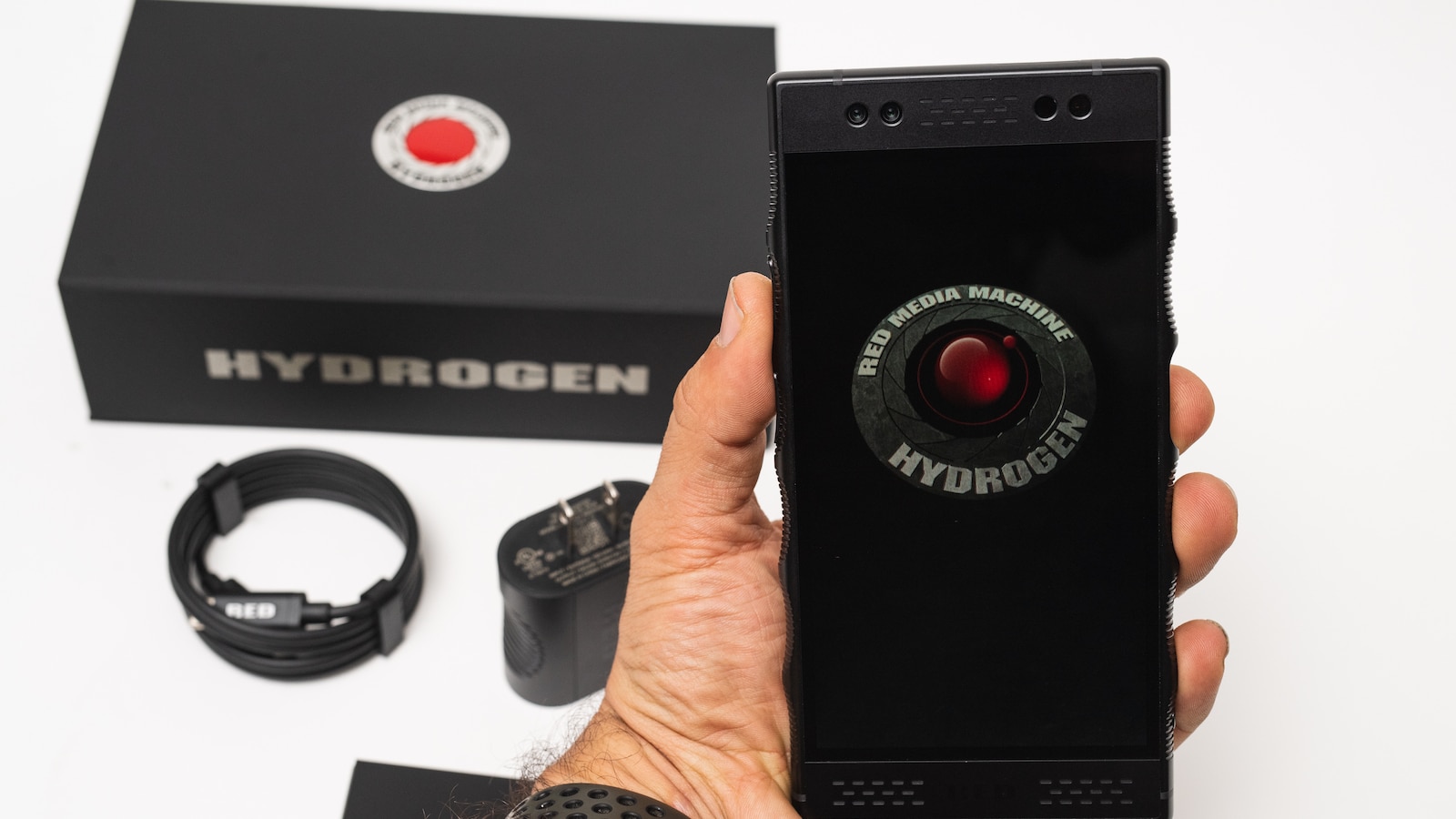 When it comes to the gear we love we can get pretty nerdy very quickly. We're a RED studio, so when we heard that they were releasing a new smartphone on the market we had to check it out. This is the unboxing video of the new RED Hydrogen smart phone.
8. The difference between a freelancer's facility vs. a creative agency.
Let's say you do hire a freelancer because they appear to be more affordable. Before signing a contract be sure to account for production expenditures. Depending on your production, you may need to acquire permits, hire talent, rent a studio space, and so on. All of this costs money. This can bring the total cost of an otherwise affordable project into an unreasonable range.
With us, you won't run into that problem because it will all be discussed prior to signing a contract. We also maintain a database of reliable talent, which expedites the hiring process; have a versatile studio with dynamic backdrops available for you; and a production specialist with tons of connections in the industry to locate the best sites within your budget.
Having a proper facility to work from also makes the experience much nicer. For instance, what happens when you are working with a group of people and need to meet to discuss changes in the project. Do you do the Panera thing again? It would be much nicer to have a professional space at your disposal.
We believe in building relationships. Sure, we can complete stand-alone projects for your business, but we can produce even better results with an ongoing collaboration. And that is the greatest difference between hiring a freelancer vs. working with a creative agency, right? The relationship that comes from it. And whoever said that had to start and end at marketing? We have helped guide business interests and provide detailed consultations for startups and corporations alike. We are here to help your business succeed. That is our bottom line. What's yours?
If you have any questions or want to discuss a future project with us, email us via our contact form below.
We enjoy working with local talent to help move their careers forward. When we were shooting a model profile for Mercedes Gutierrez, we had this stunning old-school car in the studio. We asked her to play around with it. What came from it was a promotional video showcasing how dynamic our studio space is. If you want to check out more videos and photographs of Mercedes, click here.